Ta oferta pracy nie jest już aktualna!
Senior Product Designer (UI)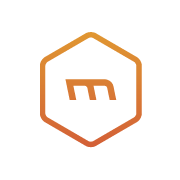 Opis oferty pracy
Who we are?
We're creative software house based in Poznań. We're also the best polish software house in the global ranking of the Clutch.co!  Our strength has always been the newest technologies like Django, Angular or HTML5 but not only… our greatest strength is a team of creative experts. It's all about people! Merixstudio not only stands for software development – first and foremost, we're also a bunch of friends with fascinating hobbies we love to share. We plan, design and develop web applications & digital products since 1999. We love open source, good beer, and delicious food! Would you like to join us?
Who are we looking for?
Senior Product Designer (UX)
Salary 11 000 – 17 000 PLN + VAT (B2B), 6 500 – 10 000 PLN (net UoP)
What you'll do
You will be responsible for the final look and feel of the wide range of digital products such as web and mobile apps. You'll also collect project requirements during workshops with clients. You will collaborate closely with clients as well as with the whole development team.
Who are you? 
– you have at least 5-years of experience in the design of digital services and products and you can prove it with your portfolio
– you have practical knowledge of UCD
– you can analyze clients' business needs
– you have strong communication skills regarding contact with a client and team members
– you are eager to broaden your horizons and explore different industries
– you have a very good command of the design tools
– you have at least basic experience in UI animations
– you have a sense of aesthetics and are familiar with current trends in design
– you have advanced English skills (Business English will be an asset)
– you have experience in workshops with clients
What we'd like to see:
– your artistic soul
– interest in photography or maybe drawing? 🙂
– basic knowledge of HTML/CSS (don't worry, you will not code anything)
– you are an active member of design communities (Dribbble, Behance, design events, etc.)
Benefits:
– financed external trainings
– regular internal trainings
– development talks every 6 months
– free medical care
– MultiSport card
– free English lessons
– flexible working hours
– remote work