Ta oferta pracy nie jest już aktualna!
Senior Product Designer for Whiteboards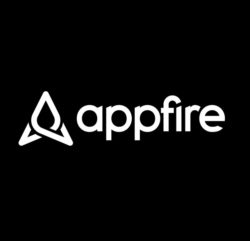 Opis oferty pracy
Appfire is an enterprise collaboration software company that enables teams to plan and deliver their best work. Since launching in 2005 as one of the original Atlassian ecosystem partners, Appfire has built a portfolio of top-selling apps for more than 30,000 customers — including 55% of Fortune 500 companies. As a product-led company, Appfire identifies gaps in industries serving developers and client support teams and then builds solutions that drive productivity and efficiency.
Appfire continues to grow exponentially, with teams spanning 20+ countries. We are financially strong, continuously meeting or exceeding revenue targets, and we invest heavily in strengthening the foundation of our organization. Being philanthropic is integral to operating our business, so we donate 1% of employee time, product, profit, and equity as part of our Pledge 1% commitment.
Come join our team!
Do you want to work on a fast-growing SaaS product in the online collaboration space? Are you thriving when you work along experienced colleagues who inspire you? Are you seriously passionate about your work as a Product Designer? If so, then it might be the highest time you think about joining the one and only – Whiteboards.io team. Whiteboards.io is an up-and-coming collaboration platform allowing product and software teams to better communicate, facilitate meetings, manage projects and agile ceremonies.
After joining us, you will work in a truly empowered product team discovering, testing, and delivering product features for users around the globe.
Whiteboards.io offers the freedom of an infinite canvas with deep integrations to empower software & project teams on their way to connecting discovery with delivery. Our goal is to help our users work as we do: smarter and more efficiently. To support all teams and their tools, we're expanding beyond the Atlassian ecosystem, GitHub being the newest one. Powered by Appfire, our start-up culture and vibe are grounded within an established organization. Join us on our journey and experience the freedom and flexibility of working at Whiteboards!
What will you do at Whiteboards:
Help us further develop Whiteboards.io by discovering user needs and turning them into product design solutions, providing amazing experiences and value for users.
Be a generalist, who is not only capable of doing discovery and user research, but is also hands-on with all UX and UI design processes. You will be responsible for all things related to Product Design at Whiteboards, not just for the part of the design process.
Proactively identify both small and large usability issues and influence the team to prioritise them.
Collaborate closely with the Product Manager, Director of Product, UX Writer, as well as the very Engineers, who are also contributing to design solutions.
Be a part of a self-organising, cross-functional team. Cooperate closely with a team that has tens of years of experience collectively.
Uncover user needs by conducting user research sessions or performing usability testings. Draw conclusions based on data and present them to the team.
Mentor other members on how to approach design problems, solicit feedback and drive for impactful outcomes.
Have a real impact on product features and roadmap together with your team.
Share your thoughts openly and honestly on what would be the best for the customers and the business.
Decide freely about your day and assignments – we do not micromanage people and we do care about work & life balance.
Be the change you seek – if you see that something can be improved, suggest how and make it happen (alone or by engaging your colleagues)
Skills we're looking for:
Minimum of 6 years experience in the UX & UI design role.
A track record of working for a SaaS product, preferably B2B, ideally – in a collaboration space.
Good mix of UX as well as UI skills. We're looking for the ability to take the user value idea from a low-fi sketch / wireframe to the hi-fidelity UI.
A sound portfolio presenting processes & outcomes – we will ask you to provide us with your portfolio in the first stage of the recruitment process.
Ability to independently plan, conduct, and draw conclusions from solution validations, exploratory user research sessions, usability testings, or other qualitative ways of uncovering user needs, attitudes and pain points.
Ability to effectively articulate concepts, ideas, and processes through sketches, wireframes, storyboards, prototypes, user flows, and the like.
Good understanding of the features and processes in the software project management category (ie. Jira, Trello, Github). Especially, good understanding of Agile practices and ceremonies.
Good UX writing skills. Clear and concise written and verbal communication.
Working knowledge of information architecture, systems architecture and design.
Experience in working according to and with Style Guides and Design Systems. Also, we will appreciate it if you have practical experience with building, maintaining, and updating Design Systems.
Experience in deriving decisions based on data. Ability to draw conclusions from product performance metrics.
Very good knowledge of Figma. Other tools are a plus!
Fluent English is a must. Both written and verbal. User interviews and many internal meetings are held in English. 
Nice to have, but not essential: Motion Design / Animation / Micro-animation, Video editing, Formal Product Design / Interaction Design education
What we offer

Salary: 16 000 – 23 000 PLN gross on contract of employment
Every Appfire employee is eligible for company equity
26 paid days off, regardless of years of experience
Wellness Days – additional time-off each month to recharge and take care of yourself
Multisport card
Trainings- Appfire University
Indefinite Employment Contract from day one, no trial periods
Private healthcare, including psychological care
MyBenefit Platform – 150 PLN/month to spend on available shops, restaurants, gyms, etc.
Additional Social Fund contribution – 1660 PLN/year,
Home Office allowance – 200 PLN/month to cover your electricity and internet bills
Lunch Card – 300 PLN/month to spend on groceries/restaurants (excluding alcohol and other excise duties items)
Life Insurance
English language courses
Poziom: senior
Minimalny staż pracy: 5-10 lat
Poziom: senior
Minimalny staż pracy: 5-10 lat
https://grnh.se/6dd9d7525us