Ta oferta pracy nie jest już aktualna!
Senior Product Designer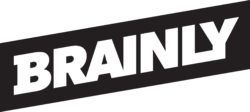 Opis oferty pracy
We're looking for a talented person to join our team and help us take Commerce Path to the next level. You will be responsible for design at all stages of the development cycle in commerce teams. As a Senior Product Designer, you will lead/teach/suggest commerce approach for Design. Number one goal for you will be to ensure that commerce products increase revenue, are easy to use, visually stunning, and highly engaging for our users.
WHAT'S IN IT FOR YOU:
You'll be a part of a Design Team and acts as an expert of a domain responsible for commerce success.
You will support the product in commerce strategy and vision
You'll work with people from around the world so there will be a chance to learn about the  differences between the countries and markets where we operate
Do you like challenges? – let's join us and work on a daily basis with data generated by 150 million users per month
KEY RESPONSIBILITIES:
Supporting Design Director in commerce product/design strategy and vision
Collaboration with Product Owners and Business Owners for the execution and defines the solution
Drive financial success by delivering a great customer experience through relevant and well-executed customer communication
Grow design maturity across the organization by leading design research and service design efforts. The design team facilitates and guides teams with leading design research methodologies and tools, to become a more customer-centric organization.
WHAT YOU WILL NEED: 
Deep understanding of e-commerce web patterns
Professional expertise in a design development process with a business-driven approach (SaaS, B2C, marketplace)
Strong in UX interaction design and functional UI design skills
A portfolio of extraordinary work demonstrating the successful delivery of innovative interface design solutions
Research experience beyond usability testing and an appetite to explore which research methods help to effectively and efficiently generate insights in an enterprise context
Ability to explain your ideas and designs clearly and concisely to successfully convince, motivate and inspire stakeholders at all levels of understanding – from design-unaware business people to highly-experienced designers
Quantitative insights and KPIs are important for you to inform your design decisions
Great communication skills and ability to solve problems together with the team
Fluency in English (in speaking and writing)
Additional details:
location: Kraków, Poland
some of our benefits: absolutely no dress code, flexible working hours, opportunity to work remotely from time to time, company lunches on Thursdays, private medical healthcare for you and your family, company events, and more
we happily support your participation in conferences, training, courses – you get 800$ per year to spend and time off when you need
WHAT IS BRAINLY?
Brainly is the place to learn, for students, by students. We are the world's largest social learning community bringing middle school and high school students together to make learning outside the classroom highly engaging, effective and rewarding. Students connect with their peers to help strengthen their skills, from math to science, to history and beyond.
Founded in 2009, Brainly is one of the most promising and fastest growing internet businesses in the EdTech space with over 100 million monthly users. Based in New York City and Kraków, Poland, Brainly is currently available in over 35 countries. In 2016 and 2017, Brainly has closed $15M + $14M Series B funding, led by Naspers and Kulczyk Investments, to bring the total funding from current investors, including General Catalyst Partners, Point Nine Capital, Runa Capital and Learn Capital, to $38.5M.
Read more about the processing of your personal data by Brainly HERE.
Please include the following statement in your application:
Hereby I grant my consent to Brainly with registered office at Krowoderska 63B/6, 31-158 Kraków, Poland, KRS No 0000354511 for processing of my personal data that I provided to Brainly. I hereby confirm that I was informed about the processing of my personal data by Brainly.