Ta oferta pracy nie jest już aktualna!
Senior Product Designer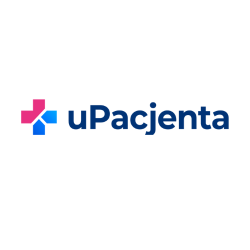 Opis oferty pracy
uPacjenta is one of the fastest-growing Polish medtech startups offering a marketplace where patients order blood tests to their house. We aim to facilitate proactive healthcare by enabling at-home blood tests in an uber-like formula. So far, by heading in the direction: HEALTH, we grew by 650%! Our mission to transform preventive healthcare to extend people's lifespan is supported by top investors. We're excited to launch new projects, but to truly succeed, we need one more hand on board.
Our Product team needs an experienced Senior Product Designer who will help us enhance user experience of uPacjenta apps. We are looking for a perfect match to our culture who has an entrepreneurial attitude and strong ownership in his/her blood.
In uPacjenta there are two interdisciplinary teams: one works on end-to-end patient journey. This team focuses on improving the platform for ordering blood tests. The second team works on a platform for quick-and-easy visiting. The platform is destined for medical specialists working in the field. You will cooperate closely with both of them, as well as with Product Director, Service designer/UX Researcher, Product designer/-s and PO/PM. Most importantly, it's not a dead-end-job! You might become a Team leader one day.
Do you have teamwork in your blood and want to create products having real value and impact on enhancing people's health – both in Poland and in the whole world? Join us!
Our offer for you:
profound impact on the development of uPacjenta product;
close cooperation with top management and experienced, ambitious team;
organizational culture full of mutual respect, trust, and big potential for development and work autonomy;
B2B contract or contract of employment;
equipment tailored to your preferences (MacOS, Windows, Linux);
private health care (Lux Med);
Multisport card;
access to Mindgram – online workshop platform with top trainers;
in the case of B2B contract: 26 paid days off;
flexible working hours, 100% remote or hybrid at one of our offices – in Zabłocie in Cracow or at Jutrzenki 100 st. in Warsaw;
discounts on blood tests in uPacjenta.
Responsibilities:
planning and conducting exploratory user research, usability tests, and other research methods, enabling a deep understanding of users' needs and challenges (in cooperation with Service Designer/ UX Researcher);
creating wireframes, storyboards and other deliverables to effectively communicate interaction and design solutions;
creating and test prototypes, conduct usability studies to gather insights and analyse user feedback or other data to refine the UI/UX deliverables;
finding a way to utilize insights and data to prioritize crucial opportunities with the product team;
convincingly present and reason about designs and key milestone deliverables to other team members and stakeholders;
working together with internal and external stakeholders to create a shared understanding of UI/UX challenges;
contributing to the overall team efforts with suggestions on how we can improve the way we work as a team;
setting up and taking care of proper UX / UI processes; overviewing the design process from the research to the final designs;
co-creating uPacjenta Design System;
sharing product vision across the UX / UI team, support designer/-s in active exploration and experimentation;
proactively assessing risk, raising flags, and resolving issues before they become problems for the product design teams;
taking part in product roadmap and product vision planning.
Minimum qualifications:
3+ years of experience in designing digital products (preferably in e-commerce);
experience in working in an interdisciplinary team (PO/PM, UX, Dev, QA);
knowledge of design methodologies: Lean Startup, Design Sprint, or RITE and AGILE/SCRUM framework;
knowledge and experience in product design workflow: from gathering and analysing customer/business needs, through solution ideation to flawless execution and optimisation;
experience in conducting workshops and working with business;
proficiency in Figma;
fluent in Polish and strong command of written and spoken English (B2+);
knowledge of design principles and design systems; up-to-date with trends and inspirations;
data-driven and customer-centric approach;
proactivity and strong ownership.
Preferred qualifications:
previous experience working at a startup or in a HealthTech company;
an extensive portfolio showing product design and UX / UI skills;
HTML structure, CSS, single-page application knowledge;
experience in a mobile-first design;
previous experience working with the OKR system.
🏆uPacjenta winning formula:
⭐Act like a founder
⭐We care for our customers
⭐Focus on the greatest impact
⭐Test your ideas fast and iterate
⭐Remember to communicate
Poziom: senior
Minimalny staż pracy: 2 - 5 lat
Poziom: senior
Minimalny staż pracy: 2 - 5 lat
https://upacjenta.bamboohr.com/careers/191?source=aWQ9Mzg%3D