Ta oferta pracy nie jest już aktualna!
Senior Product Designer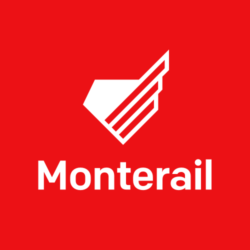 Opis oferty pracy
Hi!
We are Monterail. A team of developers and designers building beautiful and meaningful software everyday. We work with clients around the globe. We help businesses of all sizes in all continents with high profiled Ruby on Rails and JavaScript development skills as well as strong product and UX design expertise.
We are continuously expanding our projects portfolio by developing our current business relationships, increasing the complexity of our services as well as acquiring new clients. However, we are not planning to grow exponentially as we wish to preserve our culture along the way. Instead, we aim to achieve sustainable growth over time, focusing on hiring the best people and making it a natural process when new team members show up.
We are looking for an Experienced Product Designer with SOLID agency experience. One who feels confident working with international clients from discovery phase till the implementation of the product. One who will work on products for highly specialised people in B2B field.
You will
Analyze our clients' businesses and develop design solutions to address their goals and their users' needs.
Advocate product vision – both in the short-term during daily development, as well as in the long-term, by taking part in planning with the client and the rest of the team.
Be responsible for defining consistent visual language across the end product.
Work from big to small, starting from sitemaps or user flows, through lo-fi wireframes to full-blown and colorful designs communicating both big picture and tiny details.
Work in a highly collaborative project team with fellow designers, project managers, backend and front-end developers on state-of-the-art web products.
Take essential part in our design process by:

conducting research and client workshops to gather data and understand user needs,
developing user stories, wireframes, sketches, diagrams, prototypes and more,
crafting beautiful user interfaces, style guides and interactions,

Share your knowledge and promote good design practices among the team
You —ideally
Have solid experience in designing meaningful products with engaging interfaces and beautiful interactions and a portfolio to prove it (3 to 5 projects showing your involvement in detail)
Worked closely with different kind of clients and are able to understand, extract and communicate business knowledge
Can understand, process and explain action flows to find possible dependencies and conflicts between features.
Are a master of design documentation (not too much and not too little, just enough to move things forward).
Have experience in validating product decisions, be it with design sprints orcontinuously withvarious research methods
Have experiencein managing complex data beautifully
Speak English fluently, with passion for discussion and detective like approach to getting to the bottom of things.
Tool-agnostic – you can work in any tool that gets the work done and is at hand.
Independent. Focused. Curious. Humble. Fast.
Salary
9 000 – 13 000 PLN net + VAT (B2B Contract)
or 7 400 – 10 800 PLN gross on an employment contract (UoP)

Negotiable depending on skills, experience and your potential.
https://monterail.workable.com/jobs/875441/candidates/new