Ta oferta pracy nie jest już aktualna!
Senior Product Designer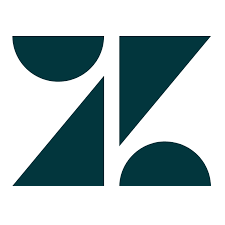 Opis oferty pracy
Zendesk started the customer experience revolution in 2007 by enabling any business around the world to take their customer service online. Today, Zendesk is the champion of great service everywhere for everyone, and powers billions of conversations, connecting more than 100,000 logos with hundreds of millions of customers over telephony, chat, email, messaging, social channels, communities, review sites and help centers. Zendesk products are built with love to be loved. The company was conceived in Copenhagen, Denmark, built and grown in California, taken public in New York City, and today employs more than 4,000 people across the world.
We believe in a collaborative working style, working hand in hand with engineers, content designers, researchers, and product managers. We value a problem-based approach and have a bias towards rapid prototyping, experimentation, and dedication to our customers' needs. We believe in learning and growing as a team, together.
We are looking for a driven designer to join our Sell team in Krakow, to help define the future of CRM software within Zendesk. This is a unique opportunity to drive the design strategy and execution for a groundbreaking CRM product.
About you:
You are an experienced product designer with a proven track record. You're confident with your design process and know when to apply the appropriate methodologies to solve problems. A team player who mentors and coaches the team around them, and is comfortable talking about the design process and decision across the business.
You're knowledgeable and curious about emerging tools and technologies, but you pick your methods based on the needs of the project. You are used to working with product metrics and use qualitative and quantitative data to inform your design decisions.
You lead the teams you work with through clear communication and storytelling, putting the users front and centre. You feel at home both in strategy meetings, and delivering design details with cross-functional agile teams.
You're a natural collaborator, leaning towards overcommunication, and seamlessly working with teams both in office, and remote. You build trust with colleagues, and win hearts!
What you'll do:
Drive the design process that translates business strategy and research insights into ideas, prototypes, and production-ready design
Explore, present, and discuss design solutions with partners and company executives
Prototype and communicate interactions rapidly at various levels of resolution
Utilize the design system to drive consistency within the Zendesk platform
Produce and facilitate workshops when needed, e.g. to align on vision and customer struggles
Iterate based on feedback from other designers and cross-functional partners across the organization
Collaborate with other designers in Poland and across the world, to make the whole team's work better
Ship world-class solutions that drive concrete business outcomes and make our users happier!
What you bring to the business:
5+ years of growing responsibility within product design in an agile environment
Experience leading others through a design process
Expertise turning complex business problems into simple and engaging solutions
Strong command of interaction design, visual design, and information architecture
Passion for individual contribution and your craft
Maturity in your outlook and ability to adapt to the situation
BA or similar
A portfolio that showcases your work, and shows examples of designs you developed from requirements through design delivery
A positive, humorous and friendly human spirit
It would be a real plus if you had:
Experience with designing for SaaS, preferably in the B2B space
Experience with SFA and/or CRM software
Experience with Enterprise-level applications
What we offer:
A competitive salary
Fully remote, or an in-office hybrid model of work
ESPP (employee stock purchase program)
Stock grants
Yearly bonus program
Professional development budget
Pension contribution
Private health insurance
A Macbook with accessories
Other benefits, depending on country
Poziom: senior
Minimalny staż pracy: 5-10 lat
Poziom: senior
Minimalny staż pracy: 5-10 lat
Please apply via our website:
➡️ https://jobs.zendesk.com/us/en/job/R20288/Senior-Product-Designer ⬅️
Zendesk is an equal opportunity employer, and we're proud of our ongoing efforts to foster global diversity, equity, & inclusion in the workplace. Individuals seeking employment and employees at Zendesk are considered without regard to race, color, religion, national origin, age, sex, gender, gender identity, gender expression, sexual orientation, marital status, medical condition, ancestry, disability, military or veteran status, or any other characteristic protected by applicable law.