Ta oferta pracy nie jest już aktualna!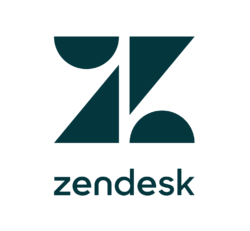 Opis oferty pracy
Frustrated by our own experience with CRM, we founded Base in 2009 based on a strong internal belief that businesses deserve better, smarter software. We've grown to over 7,000 customers across the globe and in September 2018 got acquired by Zendesk to shape the future of customer relationship management together. 
Our mentality is to take the art of sales and transform it into actionable information to help sales organizations take their growth to the next level. We believe in a collaborative working style with a bias towards rapid prototyping, experimentation and a strong curiosity for our customers and their needs.
We have an opportunity for a strong product/UX designer to join the Base team. 
As a Senior Product Designer, you will be responsible for crafting simple and beautiful experiences for people at work, using your UX, interaction and visual design skills. You will ground your work in deep understanding of our customers. The solutions you design will be used by tens of thousands of people every day. You'll see how you continuously improve the quality of your work and evolve empathy for the people you design for – transforming the work for the world's 25 million sales professionals.
You will directly impact how the Kraków design team grows and matures. At the same time, you'll be an important part of our global creative team which spans the disciplines of product design, user research, brand, UX writing and storytelling. Curious to learn more about design at Zendesk? Check out https://design.zendesk.com/
Responsibilities
Work closely with Product, Engineering, and customer facing teams to define the long-term strategy and the short-term solutions that set the new standard of modern CRM.

Give shape to ideas by creating high quality information architecture, user flows, wireframes, hi-fi mockups, and prototypes. Iterate rapidly.

Validate ideas and design decisions with both qualitative and quantitative feedback by conducting research with internal teams and external customers.

Present your vision and rationale behind design decisions to the team at all levels throughout the design process.

Own the experience of our flagship product, Base CRM, on all platforms

(web,

iOS, Android).

Contribute to the overall aesthetic and

design system of our applications

as it evolves over time.

Drive the effort to build a world-class design team in Kraków.
Experience in designing and shipping applications or software. Cross-platform is a big plus

(web,

iOS, Android).

Strong command of interaction design, visual design and information architecture with a mind for simplicity of design.

Capable of communicating and prototyping design concepts rapidly at all levels of resolution.

Commitment to constant improvement.

A portfolio that showcases your work, provides detail of your role on projects and shows examples of functional designs that you have developed from requirements through design delivery.
Working close to the product team, in a company where design has a primary importance from the day one.

Being a part of a business software transformation, shaping the new, user-friendly standard.

Ownership of the projects you work on.

Feeling the impact your work has on the customer.

Building an application that already has avid users

(mobile

app ranked in top 3 in mobile markets).

Team of passionate people that are committed to build amazing software.

Ambitious mission with consistent strategy.
And other things you need to be effective:
Full time contract.

Flexible working hours.

Professional development funds.

Choice of your own laptop and other tools.

Comfortable office with daily catered breakfasts and lunches.

Medical and life insurance.