Ta oferta pracy nie jest już aktualna!
Senior Product Designer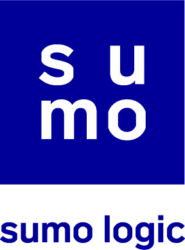 Opis oferty pracy
Senior Product Designer
Role can be remote – from anywhere in Poland
Sumo Logic is a SaaS data analytics platform, solving complex monitoring problems for DevOps, Engineering or Security teams. Our customers, including Epic Games, Airbnb, Twitter, BBC, Pokemon or Toyota, choose our solution because it allows them to easily monitor and optimize their large scale applications.
The Sumo Logic user experience design team is looking for a Senior Product (UX) Designer, to join our Observability team in Poland (Krakow/Warsaw/remote).  We are looking for a passionate designer with experience in the enterprise space and appreciation for complex and technical products, who can help us design great experiences for our users, focusing on our Observability solution.
To be successful, you should be able to demonstrate experience in designing simple, clean and powerful experiences for complex products, working effectively with product teams with close collaboration with designers, product managers and engineers, in a high paced environment.
As our first User Experience Designer in Poland, you will: 
Work independently, while also working closely and collaboratively with our design team based in the US and in India.
Focus on our Observability platform capabilities, especially Tracing & Monitoring products and their integration with Log Management part of our platform; the onboarding experience, etc.
Execute full UX solutions based on existing product vision and business requirements.
Create and communicate end-to-end scenarios, interaction models, wireframes, prototypes and specs to stakeholders.
Help lead improvements to process and relationships beyond scope of individual work.
Lead research that identifies and defines user goals and value definition.
Lead data driven design methodologies to champion refinements of the product until the usability and experience reach a delightful experience and success criteria.
Act as a point of contact from different cross functional departments.
Be highly adaptable in an ever-changing startup environment.
As a successful candidate you will have:
5+ years work experience as a designer working on shippable products.
Track record of influencing the direction of the product and delivering high quality product.
Strong experience in working with engineering and product management teams to oversee the user experience of a product from discovery to delivery.
Experience with user research in building the product and testing to validate key insights.
Great communication skills in English – you can easily explain the product design process to various teams.
A portfolio that highlights your strengths.
(ideally) Bachelor's or Master's degree in design, human factors, HCI or a related discipline
(ideally) Experience working on enterprise software and specifically developer tools for IT professionals.
(ideally) Good understanding of cloud technologies.
Why it's worth applying:
Great salary – employment contract w/authorship costs
Brilliant, international teams
Generous RSUs (stock) grant
$2000 / year educational budget
Sports card
Medical insurance for you and your family/partner
Lunch budget
WFH budget