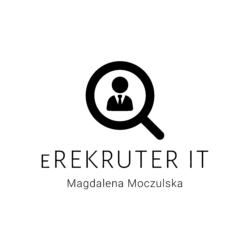 Opis oferty pracy
Wanted Senior Product Designer!🔥
Workplace: Gdańsk ul. Grunwaldzka
Salary: 12 000net on UoP or do 17 000 net on B2B
You will:
• design and iteratively improve interfaces
• create wireframes, flows, prototypes or other artifacts to communicate and document design
• use participatory design techniques to generate ideas for potential solutions
• collaborate with engineering team to ensure the best possible implementation of the design
• work closely with design researcher to plan the research
We looking for someone with:
• 5+ years of experience as a designer of digital products
• portfolio/work samples that showcase experience designing elegant and effective interfaces
• a solid understanding of psychology & design principles
• working experience in an agile environment, preferably in a product company
• ability to understand and manage the expectations of multiple stakeholders
• comfortable with giving and receiving feedback
• proficient in English (speaking and writing)
• excellent analytical and communication skills
• understanding of modern web technologies
• desire to work in a fast-paced and evolving environment
We offer:
– Help with relocation – Living in other city isn't a problem.
We will help you with relocation.
– Flexible hours – You don't have to be nine-to-five kind of person 
🙂 Do you want to start at 10 a.m? No problem with that!
– Healthcare – You will get private healthcare set.
– Work on 2 continents – You will have the opportunity to travel to the US or to Europe and work in one of our offices.
– Lunches4five Everyday you can eat a lunch for 5PLN.
I'm waiting for you! E-mail: magdalena.moczulska@erekruterit.pl
Prześlij proszę CV na adres: magdalena.moczulska@erekruterit.pl podając oczekiwania finansowe na B2B lub UoP oraz dostępność do podjęcia nowej pracy :-)
Firma

Magdalena Moczulska – eREKRUTER IT

Nowe oferty dla UX co tydzień!

Popularne oferty