Ta oferta pracy nie jest już aktualna!
Senior CX Product Designer, Growth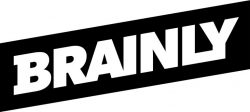 Opis oferty pracy
NOTICE: ONLINE RECRUITMENT

LOCATION: Remotely from Poland or Spain

SALARY: 15 000 – 20 000 PLN gross monthly (depending on experience)
Brainly is scaling! We are looking for an experienced Senior CX Product Designer to be a strategic design contributor on a team committed to helping every Student and Parent in the world maximize their potential by enabling access to Brainly Premium Products. To make it happen, we create a user-friendly purchase experience for all Brainly Products packaged in the way that customers dream about.
The current shift in education, due to the pandemic, has resulted in an acute shift in how students learn. As Brainly evolves to help students with their new needs, you, as part of the Monetisation Team, will get to help students get unstuck in their learning journey and engage with our evolving learning platform in a better way.
The Monetisation Team is a hyper-focused, tactical team that has the autonomy and agency to quickly ideate, test, iterate, and launch or kill features that will generate compounded gains against specific metrics, such as acquisition, activation, and retention.
As an early member of this high-priority pod, you'll be working in a creative, results-oriented team within the company and have the opportunity to help define how we operate.
The ideal candidate balances intuition with a need to gain a deeper understanding of a product's users. You are entrepreneurial, thrive in ambiguity, and understand the big picture while also attending to the details.
WHAT IS THE CHALLENGE WAITING FOR YOU:
Shape product strategy through design thinking and user insights
Develop an understanding of the "whys" behind Brainly's funnel to fuel new solutions
Design end-to-end user experiences through collaborative brainstorming, user journeys, wireframes, interactive prototypes, and polished visual design comps
Rapidly produce multiple concepts and prototypes, understanding when deeper exploration is warranted and when it is best to change paths and try another approach
YOU ARE A GOOD FIT IF YOU HAVE:
Experience:
5+ years of experience in a leading individual contributor role in designing omnichannel user experiences across the web
Deep understanding of product growth principles and research methodologies
Strong use of analytics, user research, and business cases to inform design decisions and improve products
Performance-focused design experience that shows an ability to hit key performance metrics (e.g. click-through rate, conversion rate, activation rate)
Strong experience with sketching and prototyping as a means to explore and convey design solutions
Skills and systems:
Expert knowledge in product design frameworks and methodologies
Proficiency in Sketch/Figma
Comprehensive knowledge of design patterns (and when to break them)
Strong knowledge of qualitative and quantitative methodologies for user research, and A/B testing frameworks and tools
Experience in conversion rate optimization and designing interfaces for user growth
Experience in Abstract a plus
ADDITIONAL DETAILS:
Some of our benefits – the final offer will depend on the location:
Flexible working hours and the possibility to work remotely
Personal development budget 800$ per year +  unlimited time off policy for participation in conferences and workshops and access to an online learning platform with courses from Udemy, Harvard Manage Mentor, and many others
Fully paid private health care packages for you and your family (dental care included) provided by Luxmed
Fully paid life insurance provided by Warta
Multisport Plus card
Access to the Mental Health Helpline – providing virtual support of external psychologists, psychotherapists, and coaches
AskHenry services – personal concierge services to help you to settle your everyday matters (like Ikea shopping or shoemaker visit)
Possibility to join one of our Employee Resource Groups and initiatives (Inclusion Council, Ladies at Brainly, Brainly Cares)
If needed, additional budget for work remote work accessories
WHAT IS BRAINLY?
Brainly is the world's largest peer-to-peer learning community for students, parents and teachers. At brainly.com, and its group of websites around the world, students connect to both receive and offer help with homework problems and questions. The unique opportunity for students to freely ask questions and gain the confidence that comes from helping others and inspires students to learn in a collaborative community that receives more than 350 million users each month.
Based in Kraków, Poland, with its US headquarters in New York City, Brainly is currently available in 35 countries. The total funding from current investors, including Naspers, General Catalyst Partners, Point Nine Capital, Runa Capital and Learn Capital equals $150M. More information about Brainly is available on www.brainly.com.
By sending us your application, you agree that Brainly sp. z o.o. with its seats in Krakow, will process your data contained in the form below and in the documents you attach in to participate in recruitment. In connection with this, you have the right to withdraw your consents, the right to access to your data, the right to obtain their copy, rectify them, erase, limit their usage and also data portability right and object to their use by Brainly, as well as to lodge a complaint with the President of the UODO. If you have any questions regarding the use of information about you and exercising your rights related to this use, please contact our DPO – privacy@brainly.com. If you want to get to know more about how Brainly uses and processes your personal data [click here].
https://brainly.co/
Poziom: senior
Minimalny staż pracy: 5-10 lat
Poziom: senior
Minimalny staż pracy: 5-10 lat