Ta oferta pracy nie jest już aktualna!
Senior Content Manager | UX Writer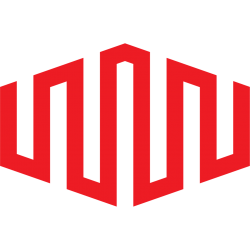 Opis oferty pracy
Working alongside digital experience product managers, designers and developers you'll be responsible for implementing content guidelines, tools, processes and the overall direction of content on customer facing portals. You will be responsible for collaborating with other disciplines understanding product features and functionality, structuring and applying user-centered content design best practices to wireframe and functional prototypes to improve adoption, usability and conversion along the digital experience. When authoring content you will work with subject matter experts, own the content and publishing process, and ensure the content messaging and strings placed in CMS files supports editorial guidelines and localization best practices.
Responsibilities
Work across product management, UX design, marketing and development teams to give product content focus and purpose while communicating value to customers and users.
Write, edit and audit UI content for consistency of format, structure, and messaging based upon editorial style guidelines.
Making sure content and messaging holds together, delivering business and customer value throughout the user journey and digital experience
Own content design, authoring and editing for UI microcopy, help and instructional content, as well as user emails and notifications.
Collaborate effectively with UX designers, researchers, product managers and front-end developers in an agile work environment throughout the product development lifecycle.
Qualifications
Minimum of 7 years of experience with content strategy, content design, content authoring and enterprise CMS publishing.
Background in content production and communications.
Experience working with personas, user journey mapping, functional requirements and user stories.
At the micro-level, determine the form, structure and delivery of content.
Experience with information architecture, navigation and application of UI components
Use of metrics, A/B testing and digital adoption tools to gauge content success and improve user engagement.
Developed and/or followed style guides, messaging hierarchy, tone and voice guidelines.
Strong knowledge of portal, web and digital content management as well as editing json, properties/resource and html files.
Proven ability crafting navigational, functional, instructional and user communications content
Influential communicator (verbal, written and presentation) and champion of content as part of design-led product development or user-centered design process.
Can do attitude, global team player, fun and energetic.
Portfolio review required (samples, websites, process descriptions).
Bachelor's degree or equivalent required.
What we offer
Full-time job agreement
Competitive salary and benefits (including stock options plans, VIP medical coverage)
Pre-paid lunch cards
Employment in a stable company with an established position in the market;
International business travels for trainings
Training package to further master your hard as well as soft skills
Office in Warsaw city centre
To apply, send your resume or CV and portfolio (samples, websites, process descriptions) to: kacper.ruducha@eu.equinix.com