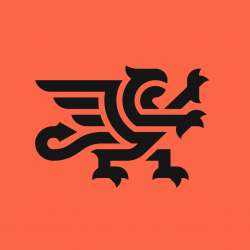 Opis oferty pracy
Do agencji Dragon Scale poszukujemy obecnie Regular Product Designera (lub Designerki), który zajmie się prowadzeniem projektu aplikacji dla dużej firmy z odziałem w Polsce.
Szukamy osoby, która:
– Posiada doświadczenie projektowe i pracowała już przy projektach, gdzie pokrywała większość procesu projektowego,
– Potrafi prowadzić testy użyteczności, także stacjonarne. Mila widziana znajomość techniki The Wizard of Oz.
– Umie na podstawie testów zmienić założenia projektu i kierować go w określonym kierunku,
– Nie boi się zarówno makietowania w niskiej szczegółowości, jak i tworzenia dopracowanego UI,
– Zna dobrze Figmę, jednak bardziej zaawansowane narzędzie do prototypowania także są mile widziane (Protopie, UXpin, itp.),
– Jest gotowa pracować razem ze starszym projektantem, jednak nie boi się samodzielności i kreowania własnego procesu projektowego.
– Potrafi przeprowadzić proste warsztaty projektowe.
– Umie przygotować prototyp, który przyda się zarówno do testów, jak i nie wystraszy developera 🙂
Więcej o projekcie:
– Czas trwania projektu wynosi 3 do 4 miesięcy,
– Projekt dotyczy aplikacji mobilnej oraz aplikacji na urządzenia zewnętrzne. Projekt ma charakter ściśle innowacyjny, a podczas procesu pracy bardzo istotne będzie pare rund testów, które pomogą zrozumieć nam jak potencjalni użytkownicy będą korzystali z aplikacji,
– Praca jest w pełni zdalna. Możliwe jednak, że faza testów użyteczności wymagała będzie stacjonarnej obecności w jednym z większych miast w Polsce (domyślnie Gdańsk lub Bydgoszcz).
Poziom: mid/regular, senior
Minimalny staż pracy: 1-2 lata
Poziom: mid/regular, senior
Minimalny staż pracy: 1-2 lata
Jeśli jesteś zainteresowany/a, wypełnij ten prosty formularz:
https://forms.gle/Xw6ZLDXCEQFadNac9