Ta oferta pracy nie jest już aktualna!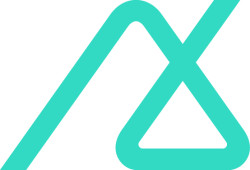 Opis oferty pracy
Does seeing something broken, out of place or just not intuitive make you feel uncomfortable? Like really uncomfortable – you can't stand seeing it and want to fix it right away.
If so, you might be a quality freak.
You know exactly what makes one app awesome and another one merely average. You are pixel perfect, because you know that greatness comes from details. You take pride from owning your product and making it the best. And above all you want to build products that people fall in love with.
If that's you, we should talk.
Quality & UX Guards at Base are not just about finding bugs. They're an integral part of each development team, they participate and often take lead in project planning, they work closely with devs and have direct influence on the final result. They guard the high level of quality and experience for our users – they are the users' eyes and voice where the magic happens.
At Base we're solving arguably one of the biggest problems in the IT world today – consumer-grade business software. To build software that instead of just presenting forms of data, does the heavy lifting for its users – does things automatically for them, suggests what to focus on, is extremely intuitive and beautiful and that evokes emotions such as these:
"During 2014 you've made quantum leaps in the development of your magic software and have changed for the better hundreds of thousands people life's for the best. (…) Our team personally has delivered so much value thanks to your systems it's mind boggling."
If, like us, you're driven by such feedback, let us know.
Here are the traits of people we're looking for:
being a "pixel perfect" addict
passionate about UX
interested in good design principles
experienced in API and cross-browser testing
excellent in technical troubleshooting
experienced in or willing to learn test automation
happy to work in a fast-paced, service-oriented, multiple-shipments-per-day environment
Nice to have:
experienced in mobile app testing
knowing at least one scripting language
no stranger to HTML, JavaScript and CSS
What we offer:
Personal responsibility and accountability
Ability to choose your own hardware
Personal development funds
Flexible hours and vacation time
Daily catered lunch, fruits and lots of caffeine
Relocation help and expenses covered, if needed
And much more; see lab.getbase.com
If you're interested, please apply via email at hrkrk@getbase.com or directly through our careers website at:
https://getbase.com/company/careers/#quality-&-ux-guard