This job listing has expired and may no longer be relevant!
Projekt UX/UI aplikacji webowej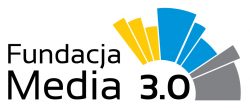 Opis oferty pracy
Zlecimy 
zaprojektowanie UX/UI aplikacji wizualizującej m.in. dane finansowe w oparciu o Material Design (wizualizacje będą zaprojekowane, natomiast trzeba będzie je dostosować do przyjętego UI)

przekazanie plików graficznych projektu

przekazanie ostylowanych zgodnie z projektem elementów

https://material-ui.com

wsparcie przy wdrożeniu projektu przez programistę (sprawdzenie wdrożenia pod względem zgodności z projektem)
Aplikacja będzie służyć do udostępniania danych finansowych miast i danych związanych z radnymi. Chcemy, aby aplikacja była przede wszystkim czytelna i stawiamy raczej na minimalizm, natomiast zakładamy, że będzie kilka miejsc na uatrakcyjnienie (przyciągnięcie użytkownika) jakąś grafiką/ilustracją (dopuszczamy, że może być użyta np. jakaś rozbudowana grafika na zakupionej licencji)
Kwota: 5000 zł brutto.
Firma

Fundacja Media 3.0

Nowe oferty dla UX co tydzień!

Popularne oferty