This job listing has expired and may no longer be relevant!
Product Owner (Mobile App)
Empik Foto
Umowa o pracę lub B2B
Warszawa,

mazowieckie, Polska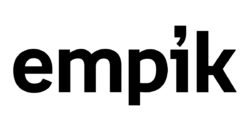 Opis oferty pracy
Tworzymy nowy, crossfunkcjonalny zespół produktowy, w którym brakuje nam doświadczonego Product Ownera. Celem zespołu jest praca nad rozwojem produktu Empik Foto w obszarze aplikacji mobilnej. Szukamy osoby, która swoją pracą i doświadczeniem wesprze zespół m.in. w analizy feedbacku od klientów, definiowaniu wymagań biznesowych, tworzeniu nowych hipotez oraz ich walidacji, priorytetyzacji zadań, analizy wskaźników skuteczności produktu.
Twoje przyszłe zadania:
Integrowanie współpracy z projektantami, badaczami i analitykami i programistami nad rozwojem produktu:
omawianie i definiowanie inicjatyw produktowych,
tworzenie hipotez oraz ich walidacja,
współpraca nad użytecznością rozwiązań,
analiza kluczowych wskaźników skuteczności produktu,
wdrażanie nowych funkcjonalności.
Praca nad rozwojem product backlogu:
współpraca z product managerem nad przekuwaniem wizji długoterminowej w krótkoterminowy plan,
priorytetyzowanie zadań,
definiowanie wymagań biznesowych i technicznych,
zbieranie i analiza wymagań od innych działów,
ulepszanie specyfikacji wymagań oraz tworzenie kryteriów akceptacji.
Nadzór nad procesem rozwoju produktu w metodykach zwinnych:
planowanie prac z zespołem deweloperskim,
organizowanie i prowadzenie ceremonii,
planowanie wydań kolejnych wersji produktu,
komunikacja postępu prac z resztą zespołu biznesowego.

Od kandydatów oczekujemy:

Minimum roku doświadczenia w pracy na podobnym stanowisku;
Świetnego zorganizowania, komunikatywności i odpowiedniej dbałości o szczegóły;
Pasji do pracy nad rozwojem produktu oraz rozwijania swojej wiedzy na ten temat;
Umiejętności spojrzenia na procesy i pomysły z różnych perspektyw oraz udowodnienia wartości proponowanych przez siebie rozwiązań;
Znajomości metodyki scrum w teorii i praktyce;
Ogólnej świadomości na temat różnych technologii używanych w Internecie
Podstawowej wiedzy z dziedzin takich jak: SEO, social media, reklama, analityka, testy A/B, UX;
Umiejętności krytycznej oceny rozwiązań konkurencyjnych serwisów;
Zdolności negocjacyjnych.
Firma

Empik Foto

Nowe oferty dla UX co tydzień!

Popularne oferty