Ta oferta pracy nie jest już aktualna!
Product Owner (Mobile app SaaS)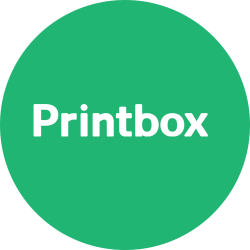 Opis oferty pracy
Printbox to zespół zaangażowanych ekspertów, który rozwija oprogramowanie SaaS, klasy enterprise dla drukarni cyfrowych. Tworzymy produkt wykorzystywany w ponad 50 krajach, z użyciem najlepszych technologii i w świetnie ułożonym środowisku. Dzięki bardzo dobrym decyzjom produktowym, mniejszym zespołem niż konkurencja, zbudowaliśmy produkt znacznie wyprzedzający inne rozwiązania na całym świecie. Szukamy osoby, która będzie wybierać kierunki rozwoju produktu dające największy impact i pomoże nam dalej wyprzedzać inne firmy na rynku.
Michał Czaicki (CEO)
Jeżeli chcesz zostać Product Ownerem aplikacji mobilnej Printbox, mieć dedykowany i mocny zespół programistyczno-testerski, decydować o kierunkach rozwoju, badać i walidować hipotezy – to koniecznie czytaj dalej!
Dlaczego warto?
Dołączysz do jednego z zespołów produktowych jako Product Owner. Zespół mobilny jest kilku osobowy i składają się z programistów i testerów
Kreujemy standardy jakości w naszej branży, więc będziesz tworzyć innowacyjne rozwiązania, które wyprzedzają globalny rynek
Będziesz rozmawiać z dużymi markami (naszymi klientami), z którymi budujemy długofalowe i partnerskie relacje
Będziesz pracować w firmie o mocnej pozycji na rynku, gdzie nie konkurujemy stawkami, a jakością produktu
Będziesz pracować nad produktem, rozwijanym przez 40 developerów, świetnie przemyślanym architektonicznie, dzięki czemu możemy rozwijać go bez większych ograniczeń i dopasowywać indywidualnie pod klientów.
A to wszystko z bardzo doświadczonym i zgranym zespołem który dużą wagę przykłada do dobrej organizacji procesów, automatyzacji rutynowych zadań i ciągłego doskonalenia technologicznego.
Z nami będziesz:
Analizować potrzeby klientów, rynek, naszą konkurencję i jej funkcjonalności
Odpowiadać za opłacalność produktu
Odpowiadać za kierunek rozwoju swojego produktu
Projektować nowe funkcjonalnośći
Eksperymentować i walidować swoje hipotezy
Budować i utrzymywać roadmapę, ustalać terminy i priorytety
Mieć możliwość bezpośredniego kontaktu z klientami na potrzeby inicjatyw product discovery
Komunikować wizję produktu do klientów i wewnątrz firmy
Oferujemy
Wynagrodzenie w oparciu o umowę o pracę lub B2B, w przedziale: 7000 zł – 12000 zł netto + Vat
Udział w programie Printbox for All, w ramach którego otrzymasz pakiet opcji na udziały firmy (Employee Stock Option Plan)
Budżet i urlop szkoleniowy – 5 dodatkowych, płatnych dni urlopu na Twój rozwój oraz budżet do wykorzystania na szkolenia, konferencje i kursy online
Szkolenia wewnętrzne i rozbudowaną bazę wiedzy – wew. akademie, video szkolenia, wiki i dokumentację
Firmową biblioteczkę: dostęp do Printbox Library App, firmowych kindle i zespołowy budżet na książki
Pakiet dodatkowych benefitów tj. opieka medyczna, karta sportowa, zajęcia z angielskiego
Elastyczne godziny pracy i pracę w modelu hybrydowym (do 3 dni pracy zdalnej w tygodniu) w naszym biurze w Krakowie – 1 km od Dworca Głównego.
Po czym poznamy, że to właśnie Ty?
Masz min. 3 lata doświadczenia w pracy z produktami IT, jako project manager, product owner lub osoba związana z rozwojem produktu
Pracowałeś przy projektach mobilnych, lub produktach skierowanych do konsumentów
Potrafisz zapewnić biznesową opłacalność projektu
Określasz priorytety – potrafisz szybko stwierdzić, w co warto inwestować, a w co nie
Potrafisz projektować złożone funkcjonalności
Wiesz jak walidować hipotezy i badać skuteczność nowych zmian
Masz mocne zaplecze techniczne, potrafisz rozmawiać z programistami zadając odpowiednie pytania
Komunikujesz się płynnie po angielsku (poziom min. B2+/C1)
W Printbox przeprocesowaliśmy ponad 400 milionów zdjęć w poprzednim roku. Jesteśmy kluczowym partnerem dla firm z całego świata, łącząc potrzeby klienta z radością tworzenia fotoproduktów dla użytkownika końcowego. To sprawia, że każdy z nas czuje wartość i wagę tego co budujemy. A robimy to jako zgrany, wspierający się zespół stawiający poprzeczkę wysoko i mając z tego mnóstwo fun'u razem w pracy i po niej.
Jeśli ten opis rezonuje z Tobą, pisz do nas – nawet któreś z naszych wymagań wzbudziło Twoją niepewność. Bardzo chętnie Cię poznamy!
Poziom: mid/regular
Minimalny staż pracy: 2 - 5 lat
Poziom: mid/regular
Minimalny staż pracy: 2 - 5 lat