Ta oferta pracy nie jest już aktualna!
Product Manager / UX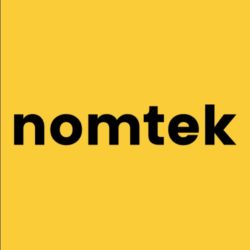 Opis oferty pracy
We are:
We're a mobile app design and development agency that makes sure apps not only work, but succeed. We guide our clients to success and challenge them until their good ideas are ready to become something awesome.
The essence of our company is a mix of technical skills, creative thinking and human centric approach. We believe life is too short for building products nobody will use.
We're visionaries, idealists, engineers, designers and partners in business for our clients. We're not just coders, but a bunch of skillful people, with whom you want to discuss your ideas.
Purpose of this role
You will work on different stages of the PDLC  ̶ on the product initiation or in an existing project to help to boost products' performance on the market. Depending on your skills, abilities and market expertise we can find a perfect project for you: ideally if you feel strong enough to both define new products according to your own knowledge of UX and lead those to market success, or joining existing product to refine it and develop.
You will work closely with Delivery Managers and Account Managers on Nomtek side as well as with stakeholders on the Client side.
We're definitely a match, if…
You have commercial experience in UI/UX design of mobile apps.

You have the willingness to take care of the development of brands and products supported by NOMTEK within the UI/UX sphere.

You're constantly up to date with newest design trends for mobile apps (flat design, material design, User-Centric Design, Natural User Interface, etc.) and making practical use of it during projects.

You're able to work closely with the Client as well as developers and testers from NOMTEK.

You're able to create outstanding application wireframes and mockups by using interactive tools (InVision, UXPin, Axure, etc.).

You're able to create appealing design assets that are in line with the app's CI.

You have a strong desire to learn, are communicative, professional and responsible.

You have an innovative way of thinking and want to deliver services to the highest standard.

You have passion, talent and enthusiasm to create clean and beautiful design.

You have proficient English skills, both spoken and written.
Where you will end up:
In a place where "Should it be built?" has more importance than "Can it be built?".

In a company which deeply cares about solving people's problems with software.

In a community willing to stay away from their comfort zones and going beyond the obvious.

In a space where you will be working with the newest technologies within mobile app development and design with high dynamics at the workplace.

In a culture with flexible time and place of work (you can always work remotely).
Last but not least, we'll make sure that you feel fairly rewarded and any other needs you might have will be tended to.
As a standard you can expect:
Free medical care from Enel-med;
MultiSport card to take care of your body;
Necessary work tools (new MacBook Pro or equivalent + some extra money for a phone you like);
English classes with a native speaker (during working hours!) to expand your skills;
Opportunity to participate in industry conferences (costs are subsidized by Nomtek).
and also:
Real development, personal fulfillment and realization of professional ambitions (great freedom of action) in important for people projects, also for well-known brands;
Work on projects that do not end up in a folder/drawer of oblivion, but are alive as apps used by hundreds of thousands of end users;
Mentoring/partner support on topics, in which you do not specialize;
Smooth work organization: short decision path, no unnecessary corpo-procedures, atmosphere based on trust and partnership;
Chill room with table football, mats for meditation + a kitchen filled with delicious coffee, teas, yerba mate, various mineral waters, sandwiches and occasionally a cake;
Salary: 10-13.000 pln net (B2B) depending on your seniority.
Sounds exciting?  So let's talk – give us a call or send us your portfolio!
Please apply by sending us a link to your portfolio and CV (with information which of your projects have been released and links to those apps) on our e-mail: jobs@nomtek.com