Ta oferta pracy nie jest już aktualna!
Product Designer (Fintech)
Opis oferty pracy
Netguru is an experienced product and UX design agency. We provide you with a whole range of services, from business ideas to product delivery. Firstly, you can create a unique value proposition before design or development starts.
Over the past ten years, Netguru has changed the way people bank, listen to music, learn languages, and rent bicycles. Some of their clients include Fortune 500 companies and startups like Altostack.io, Newst, Herdius, and more. Netguru works with the largest brands in the world, such as Volkswagen, IKEA or Keller Williams.
Currently, we are looking for experienced and exceptional Product Designers to join a new long-term fintech project.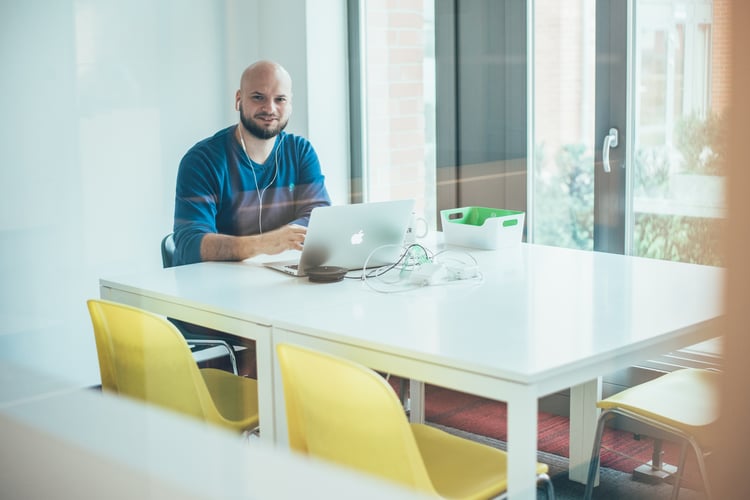 Tasks and duties:
Working with an advanced and highly experienced team

Contributing to a long-term fintech project for one of our major clients
Developing and improving your skills rapidly
Creating clean, effective, UI/UX-driven web and mobile interfaces
Ensuring high-quality results for your design choices
Managing internal and external team design projects as well as participating in internal processes

Running workshops with clients
Ready to apply? See if you identify with our:
Must-haves:
You have a strong command of written and spoken English (at least CEFR C1); Polish not require
You know the principles of Ul and UX design
You have documented fintech experience 
You know how to create user flows and build information architectures
You use best practices for grids and color harmony
You have a strong portfolio to prove the above (including fintech projects)
You can provide examples of design where real users' needs and problems are addressed and solved
You have measured the successes and failures of your design choices
You have a basic knowledge of advanced prototyping tools such as Principle, Framer and similar
You are familiar with the limitations and possibilities of most common front-end frameworks (Bootstrap, Flexbox, Material Design, iOS human interface)
Nice-to-haves:
You have a social media presence and a solid up to date portfolio including Dribbble, Behance or equivalent
You have used tools such as Google Analytics, Usertesting.com, Hotjar
You have experience writing blog posts about your design experience
You have some experience in public speaking; you participated in conferences or meetups as a speaker
Perks & benefits:
MacBook — we like to work with the best equipment,
additional accessories for your computer to make your work even more efficient and comfortable,
generous private health insurance package with dental care + MultiSport card,
an optional life insurance for you and your family,
individual growth budget for your educational plan,
free sandwiches and co-financed lunches,
Team Retreats and Team Meetups.
Want to ask more? Drop us a line at jobs@netguru.co