Ta oferta pracy nie jest już aktualna!
Product Designer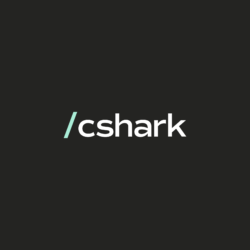 Opis oferty pracy
🦈CSHARK is a digital consultancy that focuses on innovative products and made-to-measure solutions. We help enterprises with digital transformation and start-ups with translating ideas into products. We like to do things holistically — it's all about finding a balance between business advisory, product design, and software development. We're industry-agnostic, so don't be surprised if one day you end up learning about an area you've never even known existed.
😎 Team
The Product Design team has been formed in 2019, so we're still young, creative, and hungry. Since then, it's been growing steadily and lately we've started partnering with SWPS University in Wroclaw. In the role of a Product Designer you'll most certainly be teaming up with Martyna, who runs the team on a daily basis, Krzysiek, our go-to strategist, and working alongside Ula (could show her Last.fm profile, but she doesn't scrobble anymore), responsible for pixel perfectness and daily jokes, Piotrek, who handles all new business and team soothing and Zuzia, the dog, that has refused to create a LinkedIn profile.
💡 The Role
An ambitious Product Designer — that's you! Curious what will be your daily duties? Well, here's a short breakthrough of your responsibilities:
Leading design projects from start to finish:
you work directly with our clients, guiding them through product design processes
you're like a Swiss army knife, combining the skills of facilitating discovery and innovation workshops, helping clients define their product UX fundamentals and then translating them into visually-stunning UI
being the Swiss army knife, you know your limitations — you're a not a lone wolf and can understand when to ask for some more specific UX support from our strategists or when to hand out the UI project to be polished by our designers
you have a consultative approach, proactively advising clients with their product vision with your own solutions and suggestions

Managing and growing selected client accounts:
you take ownership of parts of communication with clients — we don't believe in management silos but rather that the people the closest to the subject should make decisions, so you'll be responsible for managing client communication in individual projects
you speak English with a confidence and ease — we almost exclusively work with international clients
you're a relationship builder and a team player
Building the team with us, adding your expertise to our common stack:
you develop and improve your skills constantly
you are proactive about daily work and like to take action
you participate in setting high quality product design standards
you help other designers when in need, being an excellent team player

The Requirements:
you have minimum of 2 years of commercial experience in complete Product Design processes backed up by a portfolio that shows you can take it from start to finish
you're a seasoned workshop facilitator, being able to host workshops in both offline and remote scenarios, utilising a number of tools and techniques for your product discovery, user understanding and innovation
you have demonstrable and reputable UX&UI design skills in creating stunning and stunningly functional visual interfaces for web and mobile in the tool of choice. Yes, we underlined the word "stunning" for a reason
you have a good understanding of the design process and ability to adjust methods to project requirements for the sake of creating intuitive solutions, while keeping to business goals and strategy
you know the full stack: user flows, information architecture, personas, grids, colour harmony, typography, etc., and you feel confident about these
you can explain where your designs solve actual user problems and address their needs
you are able to clearly and independently communicate your vision and have arguments standing for your design decisions
you can cooperate with other team members: UX designers, UI designers, Product Designers, software developers, business strategists, analysts, etc.
you're familiar with design systems and frameworks (i.e. iOS Human Interface, Material Design, etc.)
you are fluent in English — B2 level would be a minimum, as we work mainly with international clients
For bonus points:
you have a basic understanding of technical aspects in the web and mobile environment
you're familiar with new and hip software — Miro, Notion, Around, Framer, Protopie, Principle or can even surprise us with your favourites!
when in need you can support the team with other design-related tasks (maybe you're a Branding Maestro, an Animation Aficionado or an Illustration Loco?)
you have used some no-code design tools before (i.e. Bubble, Webflow, Thunkable, Bravo Studio, etc.)
you like to share your knowledge and talk about your craft — both internally and during meet-ups and conferences
you agree with the following statement: dogs are cool 🐶
Application form: https://cshark.elevato.net/en/product-designer,ja,135