This job listing has expired and may no longer be relevant!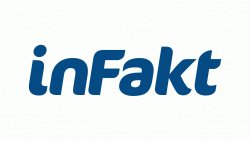 Opis oferty pracy
W inFakt od 2008 roku budujemy rozwiązania dla przedsiębiorców, które upraszczają procesy księgowe i finansowe. Nasze aplikacje automatyzują i przyspieszają pracę, ułatwiając wystawianie faktur i rozliczanie podatków. Nasz zespół to ponad 50 osób z różnymi kompetencjami, które wykorzystujemy w pracy nad produktem. Słuchamy naszych użytkowników i chcemy być najlepsi w rozumieniu ich potrzeb.
Z Twoją pomocą, nasze narzędzia staną się jeszcze prostsze, efektywniejsze i bardziej zrozumiałe dla użytkowników.
Jeśli do nas dołączysz, będziesz:
wykorzystywać swoje doświadczenie w UX / Rozwoju produktu (min. 3 lata),
identyfikować potrzeby użytkowników,
projektować funkcjonalności rozwiązujące ich problemy,
współpracował/a z projektantem graficznym i programistami,
analizować ścieżki użytkownika i optymalizować konwersję w aplikacji i na stronach,
testować prototypy rozwiązań z użytkownikami,
analizować rezultaty wdrożonych zmian,
rozwijać proces produktowy,
promować wiedzę o użytkowniku w organizacji.
Praca u nas to:
produkt rozwijany od ponad 10 lat,
rozbudowana aplikacja WWW,
aplikacje mobilne na platformy iOS i Android,
marketplace usług księgowych,
złożony produkt i dużo ciekawych problemów do rozwiązania,
współpraca z zaangażowanym zespołem deweloperskim,
Scrum i OKRy w całej firmie,
transparentna organizacja.
Dla Ciebie:
możliwość pracy zdalnej (mamy siedzibę w centrum Krakowa, ale szukamy kandydatów z całej Polski. Raz / dwa razy w miesiącu lubimy spotkać się osobiście),
praca w zespole, dla którego liczą się wartości,
budżet szkoleniowy na Twój rozwój,
książki tematyczne,
serwisy z wiedzą,
atrakcyjny system rekomendacyjny,
spotkania i wyjazdy integracyjne.
Firma

inFakt

Nowe oferty dla UX co tydzień!

Popularne oferty