Product Designer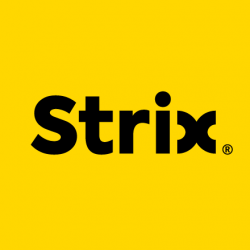 Opis oferty pracy
About Strix
Strix provides consulting and implementation services in the area of omnichannel, e-commerce and digital transformation for companies from the B2C and B2B sectors. As one of the most experienced, official Adobe (Magento) partners in Europe, we have been implementing Magento-based e-commerce solutions for over 10 years for leaders in the DIY, electronic, construction, automotive, fashion & beauty, financial and FMCG industries. Properly constructed organizational culture and numerous locations in the region of Central and Eastern Europe guarantee effective knowledge transfer and the highest quality of the implemented projects.
Job requirements
Main responsibilities:

developing unique strategies that build positive and effective relationships with users,
conducting workshops and building relationships with customers,
collecting business, user and technological requirements,
presenting design and implementation processes,
analyzing competition, market, users and business processes,
performing and analyzing quantitative and qualitative research,
defining and verifying project objectives and measures of success,
mapping the acquired requirements to the functionality of the application,
building and testing information architecture,
designing e-commerce web applications for well-known brands and other Strix products,
preparing interactive prototypes,
creating projects documentation,
educating co-workers and customers about UX,
improving our internal work processes and mentoring less experienced designers.
Requirements:

excellent knowledge of e-commerce applications design patterns,
fluent English at C1+ level,
fluent Polish at B2+ level,
ability to demonstrate clear and concise arguments for project decisions,
strong competences to convince the stakeholders to the recommended solutions,
knowledge of technological possibilities and SEO requirements,
at least 5 years of experience in designing web applications,
experience in designing for e-commerce needs,
very good knowledge of design processes,
strong knowledge of UX principles,
knowledge of WCAG accessibility rules,
ability to search for and create simple but effective solutions,
outstanding communication skills and the ability to work in a team,
familiarity with HTML, CSS and CMS systems,
good knowledge of analytical and testing tools,
good knowledge of design tools.
Nice to have:
knowledge of Baymard Institute heuristics,
understanding of omnichannel processes,
familiarity with the Magento system,
experience in working with the Scrum methodology.
Some of the tools we use
Design: Sketch, Figma, Principle, InVision (prototype, inspect, DSM), Photoshop, Illustrator, Adobe XD, Adobe Premiere, After Effects, Avocode
Research: Hotjar, Fullstory, Mouseflow, TreeJack, OptimalSort, Typeform, Google Analytics
Other tools: Business Model Canvas, Lean Canvas, Design Thinking, Value Proposition Canvas, Customer Journey Map, Value/Effort Matrix, BPMN 2.0, SWOT analysis
We also have some of our own tools and models of acquiring requirements. We are always open to new techniques and tools!
Benefits:
Thursday online breakfasts – we met every week to talk about company updates, welcome new employees, celebrate finished projects & chit-chat.
Integration parties – we're social butterflies and love to integrate by organizing family picnics, carnival parties, and integration trip.
Co-financing for private health care.
Flexible working hours – really! If you sometimes have to leave work early to do important things or go to the doctor – no problem.
Individual training budget per employee.
Why Strix?
We're a people-first company. Thanks to unique work culture, we have created a space that not only attracts great employees but is also a forge of real talents. Check how cool we are: bit.ly/StrixCulture.
If you're open-minded & like ambitious projects, we have a lot in common 🙂 As an official partner of Magento we have implemented e-commerce solutions for the biggest brands, e.g. the first world's version of Magento Commerce 2.3 with MSI for Tous, first headless in home & improvement industry for Castorama and microservices architecture for international project – Modivo.
We've great experts on the team. It is not only our opinion, the Clutch.co named us the best company in the category "Top Developers in Poland 2020": bit.ly/TopDev2020.
Because it's the best place to grow! Knowledge & wisdom are our main values – that's exactly why our company name comes from the owl species. We take our employees' ideas seriously and give Strixers space for self-development – training, conferences, internal meetups, or courses.
If you think Strix will be the perfect place for you to work, we'd love to see you on board. Let us know & send us your application.
Here's what comes next
Phone screen
Interview and portfolio review, in our office (1h-2h)
Design challenge with a member of our team, in our office (1h-2h)
Reference check
Feedback, decision, and offer!
Apply here