Ta oferta pracy nie jest już aktualna!
Product Designer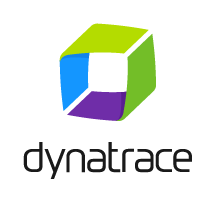 Opis oferty pracy
Why joining us?
In short, we're a SaaS Single Product Global Company: over 1,8k people all over the world. Customers? Google, Netflix, SAP, and others from the Fortune 500 list just to name a few. The area of the market that we drive is software monitoring and IT automation, based on AI = Software Intelligence.
We have R&D labs in Europe and US: Linz, Gdańsk, Barcelona, Klagenfurt, Detroit. Gdańsk' lab is the second in a size (after Linz), over 200. We have over 20 teams in Gdansk, people working Agile, in bi-weekly sprints, in a close collaboration. What do we mean by a team? A Product Manager, Product Architect, Product Designer, and Software Engineers.
Design is about solving problems. At Dynatrace, we truly focus on our Customers problems to deliver the best value for them. The value of the product can be easily described by this simple equation:
Value = Experience / Expectations
That's why we put so much attention to the UX, it is our competitive differentiator.
If you love what you've just read it's a good reason to join us 🙂
Who we are looking for?
In a perfect world: you are an experienced, creative Product Designer willing to join our Product Design Team in Gdansk, because you love to work on a world-changing product. You deliver great user experience through web app interface that is viable, usable, and aesthetically pleasing. You have strong analytical skills, a user-focused and out of the box way of thinking. You also love working with a team, which means that you have highly evolved Emotional Intelligence and speak English freely. Your experience as a member of an Agile/Lean UX team is extremely valuable. You are also keen on understanding complicated IT, so that you could deeply empathize with our Users
As a Product Designer you:
• design product interactions in varying fidelities: sketches, wireframes, mockups, and prototypes
• conduct user requirements analysis, information architecture and interaction design, and usability testing
• conduct UX research such as competitor analysis, user research, personas, customer journeys, trends watching, metrics, and analytics
• show strong knowledge of product design, service design, and customer experience design processes and methodology
• have experience in UX design for complex B2B web applications and data visualisation
• demonstrate outstanding design skills with strong attention to the details
• are familiar with user interface design patterns
• are a usability expert
• are skillful in handling design and prototyping tools such as Sketch, Illustrator and InVision
• respect, apply, and contribute to evolution of our Dynatrace Style Guide and Design System
It would be really cool if you
• have a technical background (exp. in software development, IT administration etc.)
* have used version control systems for your design files such as Git/SVN/Abstract
Recruitment process
Step 1: You send us your job application and portfolio. If we love it the recruitment process starts 🙂
Step 2: We invite you to a personal meeting (on-site at our office or remote video call via zoom.us app) with Design and Development leads to talk about your experience, discuss your portfolio and check your English. If everything is great, you will be invited for the 2nd round (Step 3).
Step 3: Creativity requires time. We'll ask you to complete an assignment in the comfort of your home. We meet again, and you present the results of your homework, demonstrating your UX and visual design skills.
Step 4: If everything works out, you meet with the Product Design Team Manager and/or HR representative to sign your offer and celebrate your joining the Dynatrace Team. If you are unable to visit our office, no worries. We'll send you an offer via email.
Remuneration
Product Designer 8k – 20k PLN
gross per month
https://jobs.lever.co/dynatrace/4b235b0f-8768-4064-8b58-5b1be841535a/apply?lever-origin=applied&lever-source%5B%5D=praca.uxlabs.pl