Ta oferta pracy nie jest już aktualna!
Product Designer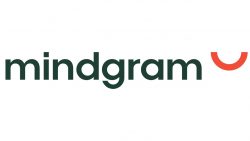 Opis oferty pracy
What is Mindgram?
Mindgram is innovative well-being and mental health platform (B2B2C SaaS) that helps employees feel better at work and at home. We help anyone who struggles with life's challenges and needs easy access to high-quality mental health and well-being support. Through technology, we ensure easy access to our platform and provide high-quality mental health support through cooperation with experienced and renowned psychologists.
Why join Mindgram?
Have a job that matters, work with the people that care – a mission of the company is to improve employee mental health around the globe

Work with the top people in the market – a leadership team with a proven track record in building and scaling companies

Work in a successful multicultural start-up from wherever you want – a unique opportunity to join an early-stage VC backed tech startup that is going international soon

Outstanding perks (look at the bottom)
Who will be your leader and mentor?
You'll grow under the guidance of the Head of CX with wide experience in the UX field – Luke Kucharski (check him out).
What will you do as a Product Designer?
As a Product Designer, you will be a part of our core product team. You will be responsible for experience design in the Mindgram service and application. You will design tailor-made solutions in line with real user needs that help tens of thousands of people take care of their well-being.
Responsibilities:
Work in synergy with product squad consisting of product managers, developers, tester, analyst, researcher

Execute and deliver projects, from concepts and user journeys to wireframes, high fidelity prototypes, and final UI design

Co-creation of product hypotheses and concepts for new solutions and optimizations for the product

Design high-quality solutions by reconciling user needs with business goals and technology constraints

Expertise and knowledge advocacy within the organization on usability, user-centered design processes, and the latest trends in product and service design
What do we offer?
Actual start-up (not just the "startup atmosphere") full of growth, openness to innovation, improvement, teamwork, and data-driven approach

Work on the basis of B2B or employment contract

Salary up to 17k

Unlimited paid vacation days

Access to Mindgram platform (including free video psychotherapy)

Periodic Team Celebrations and other fun activities (offline and online)

Sports cards and medical insurance including dental treatment

Possibility to work fully remotely (or in the office in Warsaw, Poland)

MacBook Pro or another laptop (if you are not a macOS fan 😉
Who are we looking for:
The ideal candidate will be an experienced SaaS product designer (B2B or B2C) with a proven track record of experience design (UX designer, product designer, interaction designer). 3+ years of experience

Proficiency and maturity in product and service design process – hunger for constructive feedback and concepts validation.

Expert knowledge of the experience design process and tools useful at every stage of the process (such as personas, user journey map, service blueprint, value proposition canvas, etc.)

Experience in running usability testing with a researcher & validation of designs before implementation

Experience working with a developers team, researchers, product managers, analysts. Ability to work in synergy with a team with an awareness of group semi-authorship of design and ideas

Proficiency in effectively articulating design decisions

Proficiency with design tools (Figma, Axure, etc)

Strong verbal and written communication skills (fluency in English and Polish is a must)

Data-driven and analytical mindset

Ability to manage multiple parallel projects simultaneously

Team player – helpful and supportive to your a colleagues

Absolute cultural, religious, gender, and ideological tolerance
Nice-to-haves:
Spanish language

Experience in designing products for the international market

Experience with designing & running A/B experiments
Poziom: senior
Minimalny staż pracy: 2 - 5 lat
Poziom: senior
Minimalny staż pracy: 2 - 5 lat