Ta oferta pracy nie jest już aktualna!
Principal UX Designer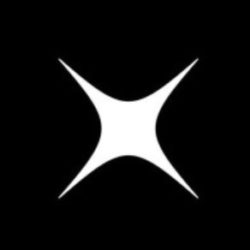 Opis oferty pracy
The Opportunity
Our Polish studio is looking for a Principal UX Designer who will lead design efforts through all stages of product development, conceptualize complex user experiences and push the boundaries of the discipline.
Principal UX Designer is the right position for you if your level of expertise & experience is equal to a UX Design Lead but you are focused on craft instead of studio management. It's a career path that allows for growth beyond the senior position without the need to go away from hands-on project work.
We're looking for a Principal UX Designer, but we're open to hiring individuals from different design paths and seniorities. You might be a great fit if you previously had a title of Senior UX Designer, UX Design Lead, Senior Product Designer, Senior UX/UI Designer, Senior UI Designer, Senior Interaction Designer, Design Consultant, Design Strategist, Systems Designer, Service Designer, or similar. We're open to hiring for a remote setup. What matters to us is the team fit & expert level of experience in your chosen design area.
The Studio
We're a tight-knit group of Wrocław-based designers collaborating remotely with the other 60+ Star designers from Europe, North America, and Asia. We are involved in digital products' creation on all stages – from research and strategy through prototyping and testing to visual and motion design. We treat our customers and users as knowledgeable partners, so get ready for plenty of workshops and user sessions. We do spend a lot of time in Figma. Still, We often experiment with different design tools and technologies that match our current project needs (Principle, AfterEffects, Arduino, or Spark AR – to name a few examples). We work for recognizable global brands (like Panasonic, ZEISS, Lufthansa, Honda).
You
Qualifications & Experience:
You have 5-15 years of professional experience working in cross-disciplinary teams, both client-side and agency-side.
You are familiar with a toolbox of Human-Centered Design, User Experience Design & Service Design methods.
You have successfully launched a product—you know what it takes to build something; collaborating with the internal team, co-creating with the client team, shepherding, vetting, and aligning client stakeholders and vendor partner team.
You have experience developing Information Architecture from utilitarian/systematic design to experiential/conceptual products.
You are comfortable facilitating and leading workshops and interviews with clients and users.
You are comfortable presenting all aspects of a project in front of the internal team and clients.
You think beyond the boundaries of current UX/UI conventions; keyboard, mouse, and the touch screen, and think in terms of gesture UI, VR/AR, and invisible UX/UI.
You are fully proficient at using Figma;
You have excellent spoken and written English.
You're able to conceptualize complex systems.
You are flexible and open-minded and have the ability and desire to learn and push design methodologies.It's nice if you:
have extensive experience in Healthcare, Automotive or FinTech industry.
have an area of specialization you're passionate about (e.g. pixel-perfect interface design, AR/VR, rapid prototyping or any other aspect of design)
have the ability to develop storyboards, wireframes, and user interfaces from conceptual to the final graphical UI.
have experience in international agencies.
As a Principal UX Designer at Star you will:
Create simple yet highly engaging experiences that balance desirability, viability, and feasibility;
Have the autonomy to choose UX approach/ tools/methods that fit your strengths, and support to learn from other senior designers;
Play a key role in the full project lifecycle, from collaborating with our sales team to craft solution proposals and win engagements, to collaborating on experience strategy, to leading the design project team and collaborating with our technical/product/project management teams;
Collaborate in multinational teams with colleagues from other Star locations;
Start your workday with a team chat & a daily dose of inspiration;
Lead communication with senior stakeholders;
Facilitate and/or participate in engaging co-creative workshops (virtually or in-person) with clients and team members to build consensus and enable next steps;
Conduct user research (remotely and in the field) to identify key insights and concrete opportunity spaces to inspire innovative concepts and human-centered solutions;
Create robust interface concepts that are intuitive and delightful in use while taking usage context, accessibility, UI conventions, and technology into account;
Compose iterative design prototypes on various fidelity levels to validate hypotheses with end-users;
Create experiences that make you, our team & our clients shine. Simply create products you can be proud of.
Join a company with UX maturity – with freedom to explore boundaries of what good design is.
The Company
Star is a global technology company that connects strategy, design, and engineering services and helps companies to accelerate their product innovation. We support our customers every step of the co-creation way — from ideation and concept crafting to full-stack development and putting solutions into the hands and minds of end-users.
Star works for businesses in a variety of industries, including Automotive & Mobility, Health & Wellness, FinTech, and others.
Customers include Panasonic, Lotus, Zeiss, NIO, and Lufthansa.
https://star.global/careers/principal-ux-designer-9/