Ta oferta pracy nie jest już aktualna!
Projektant grafiki / Visual UX Designer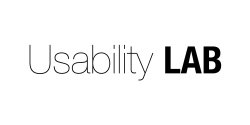 Opis oferty pracy
Zatrudnimy specjalistę zainteresowanego projektowaniem graficznym interfejsów stron www, systemów IT oraz aplikacji mobilnych w duchu User-Centric Design.
Jeżeli:
Lubisz świadomie projektować interakcję i interesuje Cię, jak robić to coraz lepiej,
Przeglądałeś Kruga lub Nielsena, ale zafascynował Cię Tufte lub Few,
Pasjonujesz się industrial designem, fotografią, modernistyczną architekturą, budowaniem marek na podstawie spójnego języka wizualnego…
to znaczy, że mamy wspólne zainteresowania i jest szansa, że będzie nam się dobrze razem pracowało.
Oferujemy:
Pracę w zespole specjalistów UX / Usability,
Pracę na pełen etat, na podstawie umowy o pracę,
Pracę przy projektach dla znanych marek,
Pracę z praktycznym wykorzystaniem metod UX.
Wymagamy:
Kilkuletniego doświadczenia w branży, popartego portfolio,
Znajomości pakietu Adobe CS (Photoshop, Illustrator);
Doświadczenia w projektowaniu grafiki dla web (RWD mile widziane)/ mobile,
Znajomości podstaw zagadnień UX / Usability i chęci rozwoju w tym kierunku,
Komunikatywności, kreatywnych pomysłów i zaangażowania w pracę zespołową.
Prosimy przesłać portfolio oraz CV na adres praca@kkvlab.com do dnia 10.07.2014
Wszystkim kandydatom potwierdzimy mailowo otrzymanie dokumentów, wybrane osoby otrzymają zaproszenie na rozmowę kwalifikacyjną.