Ta oferta pracy nie jest już aktualna!
Mid-Senior UX/UI Designer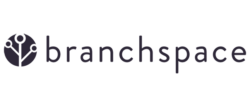 Opis oferty pracy
At Branchspace we're looking for contractor to join us and work together on a project for an airline company.
We're now starting the 3 months project to redesign ticket booking flow. We're starting pretty soon, so if you're interested in joining us, apply now. We're interested in long term cooperation on future projects, we can also welcome you at our office space in Krakow to work with part of our team.
You will be responsible for:
Working within our product development team to create and optimise sophisticated, engaging experiences for travellers and airline staff
Bringing a deep but practical understanding of relevant UX/CX/Usability principles and heuristics
Hands-on delivery of any relevant design artefact, from case studies to design concepts to high level wireframes to detailed high-fidelity visual designs, annotations and style guides
Work with our remote UX/design team and contractors and take ownership for overall quality of your work at every stage
Requirements:
3+ years experience in a similar role
Experience working in a high-growth technology business highly desired
Ability to work in a fast-paced environment
Enthusiastic about travel and the opportunities to dramatically improve the traveller experience
Apply before 12 October 2018 by sending an email to jobs@branchspace.com with:
Your CV
Relevant portfolio samples