Ta oferta pracy nie jest już aktualna!
Mid Product Designer – startup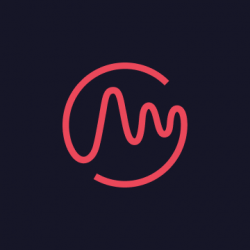 Opis oferty pracy
Who we are
Deepsolver is the most powerful engine that, with the help of proprietary AI, solves all popular poker formats. We aim to be the 'one-stop-shop' platform for players for learning Game Theory Optimal (GTO) poker strategies. All packed up in a neat SaaS web app.
Our team is a combination of both professional high-stakes poker player and experts in AI, data science and algorithms; supported by experienced developers. This represents the perfect blend of industry and product experience, with technical capability, all under the same mission – to take the art of solving poker to a whole new level.
What is next for us?
We are looking to hire a talented Midweight Product Designer to become a part of the team in this crucial time. We are releasing a beta version soon, with solid foundations created by our team so far. Over the next months, we are looking at polishing our algorithms and building out new features based on early user feedback. Product design is an essential part of this process.
What would you do as a Product Designer?
After onboarding to our business and the domain of poker solving, you would be responsible for designing the user flows and user interface for a number of features we have already scoped for our beta version. You will need to be able to tap into the visual style we have developed so far, but will not be limited by it.
The next stages for you will be all things design at Deepsolver and over time you will become the owner of the user experience of the application. Your responsibilities will include:
Gathering and analysing user feedback through surveys and usability testing,

Collaborating with the product owner and the development team

Planning and executing new feature designs, from users flows to final mockups – both through rapid prototyping and in-depth solution exploration,

Improving existing features based on your expertise in usability, with the aim of producing an extremely consistent and focused interface,

Creating hi-fidelity UI designs and occasionally interactive prototypes,

Developing a unique visual style of the UI,

Building out a design system that will be used to speed up both design and development,
Your primary area of expertise will be UI Design, however strategic UX thinking will also important to bring Deepsolver to the next level.
Skills and experience we are looking for
Essentials
3+ years of experience in a Product Design role,

Commercial experience in end-to-end user interface design of complex, modern web apps (e.g. analytics, finance or medical monitoring, business management),

An appealing and comprehensive portfolio of commercial design work,

Expert command of design and prototyping tools (at the moment we are working in Figma), with the ability to manage complex and flexible systems of nested components/symbols,

A proven ability to produce clear design documentation that was later used by developers,

Excellent communication skills in cross-functional environments (in English or Polish),

Ability to quickly acquire domain knowledge – poker strategy in our case.

At least a basic knowledge of user-centered design principles and methods (e.g. user research, usability testing, usability),

Experience in Responsive Web Design,

Basic knowledge of web development – you won't be required to code, but will need to communicate with the development team efficiently.
Nice-to-haves
Knowledge of the essentials of poker strategy,

Experience in designing poker-related applications,

Experience in UX Design, especially user research, usability testing, cross-functional workshops and user flow design,

A knack for educating others about design.
Benefits
Flat hierarchy and no micromanagement (we mean it!)

The chance to have an impact on the product from day 1,

Work from anywhere you like,

Flexible schedule,

Supportive and fun working environment,

Competitive remuneration package.
Terms
Location: Remote from anywhere.
Contract type: B2B, part-time 16-20 hours per week.
Salary range: 3500 – 5000 PLN net per month, depending on your experience and skills.
Napisz do nas na design@deepsolver.com - w wiadomości napisz proszę dlaczego Twoim zdaniem będziesz odpowiednim kandydatem / odpowiednią kandydatką oraz załącz pliki lub linki do swojego CV oraz portfolio.
--------------------------------------
Email us at design@deepsolver.com - tell us why you are a suitable candidate for this role and attach files or links to your CV and portfolio.
Thank you!