Ta oferta pracy nie jest już aktualna!
Lead UX/UI Designer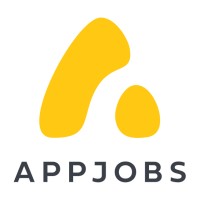 Opis oferty pracy
Hi, we are Appjobs 👋

Founded in 2017, we have helped millions of people find an app or a digital platform to make money. We have become the world's largest community of gig workers along the way. Appjobs is a remote-first company (long before Covid), and our team members live in 14 countries and counting. This job is an opportunity to join Appjobs hottest team – Unveel, developing a data-driven product that will change the whole gig-economy landscape.
During our quest to help gig workers, we discovered that these people are tremendously underserved. Applying for insurance or a loan is more often than not a mission impossible scenario. One-size-fits-all is not working for people who are ridesharing, delivering food or groceries, walking dogs, charging scooters, or providing services through freelancing platforms. On the other hand, lenders and insurers lack relevant data about these new job types. Solution? Unveel!
Unveel is the easiest solution for connecting worker payroll accounts with service providers unveiling income and employment data upon worker permission. We provide both real-time and historical data via our SDK. Workers can disconnect their accounts at any time and exercise their GDPR rights.
Who are we looking for?

Unveel is looking for a Lead UX/UI Designer who will own the development of UX and design for our flagship API product.
An awesome, product-oriented and creative person.
Excited about the perspective of leading design and UX efforts in a fast-growing product.
Owning processes and contributing to our internal tooling in areas related to UX/UI.
Willingness to contribute and shape Unveel and company-wide objectives & key results (yes, we use OKRs).
What you will be doing?

Plan and conduct exploratory user research, usability tests, and other research methods, enabling a deep understanding of users' needs and challenges.
Create wireframes, storyboards, and other deliverables to effectively communicate interaction and design solutions.
Create and test prototypes, conduct usability studies to gather insights and analyse user feedback or other data to refine the UI/UX deliverables.
Find a way to utilise insights and data to prioritise crucial opportunities with the product team.
Convincingly present and reason about designs and key milestone deliverables to other team members and stakeholders.
Promote design guidelines, best practices, and standards across the team.
Work together with internal and external stakeholders to create a shared understanding of UI/UX challenges.
Contribute to the overall team efforts with suggestions on how can we improve the way we work as a team.
Who are we looking for exactly?
4+ years of experience in digital product design.
Experience in the entire product design workflow: from gathering & analysing customer/business needs through solution ideation to flawless execution and optimisation.
Staying on the top of the game by knowing design principles, modern mobile and web usability, as well as recent industry trends or new standards.
Strong command of written and spoken English (B2+).
Willingness to work in a fast-paced and sometimes chaotic startup environment.
An extensive portfolio showing product design, UX&UI skills is a big plus,
Previous experience working on branding is a plus
Previous experience working with the OKR system is a plus.
Previous experience working at a startup is a plus.
Somebody working somewhere between UTC-5 and UTC+3.
Tech stack

Figma.
Miro.
Jira, Confluence.
Slack, Zoom, GSuite.
What we offer

A truly remote environment with flexible working hours.
Competitive salary (€4500 – €5500 net/month through B2B contract).
Bring your own technology (BYOT) policy, so you can work on the devices of your choosing.
After the probation period – generous paid time off policy (paid no-questions-asked leave 30 days in a calendar year + bank holidays in accordance with the country of residence + optional situational leave, e.g. sick leave).
After the probation period, and on your performance – stock options, so you call participate to the fullest in our success.
Recruitment process:

A screening call with Piotr (Head of Product @ Unveel) (15 mins).
A product call with Łukasz (Head of Unveel) & Piotr (30 mins)
A technical call with a designer from Appjobs (30 mins)
(Optional) 2-3 short calls with your future teammates (15 mins each).
Final feedback & and an offer.
Poziom: senior, principal, manager
Minimalny staż pracy: 2 - 5 lat
Poziom: senior, principal, manager
Minimalny staż pracy: 2 - 5 lat