Ta oferta pracy nie jest już aktualna!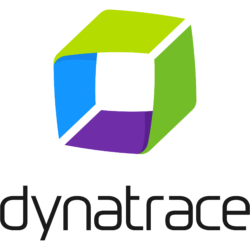 Opis oferty pracy
Do you believe that research belongs to the core strategy of great UX? Are you convinced that successful
product development is all about understanding users? Are you looking for teammates who appreciate
open communication and face challenges together? So do we.
Dynatrace is a global leader in Software Intelligence because the world needs software to work perfectly.
Our innovative SaaS product helps customers to get a self-driving IT. Due to our high quality standards
and cutting-edge technologies we are proud to convince customers like H&M,Delta Airlines, SAP, United Health Care,
JP Morgan and many others.
Your role
Build and lead the UX research roadmap within a global UX team
Establish processes and a research team as UX research demands grow
Conduct user tests, in-depth interviews, surveys, and behavioural analysis
Produce insights, customer empathy, and actionable results from all available data sources
Help teams define measurable metrics, indicators, and key results
Tell us what we are missing. Help us make it happen.
Your profile
You think in research problems, hypothesis, insights, and actionable results
You have 5+ years of experience in leading UX research projects for software products
You know how to set up UX Research within a software company
You have a relevant degree in Human Factors, Psychology, HCI/Computer Science or similar experience
You are a team player, problem solver, and proactive doer
You will love this job, if you
are convinced that UX research is a core part of any UX strategy
strive to build data-informed understanding over wishes and wants
want to work in an agile software environment based on a proven UX process
like to conquer real-world challenges and solve complex problems
want to improve your skills and grow within your craft
Benefits:
Teamspirit
World leading technologies
International & diverse
Flexible working hours
Regular team events
Education & training
Ergonomic workplaces
Discount for public transportation
Sports activities
Free fruits & cereals
Due to legal reasons we are obliged to disclose the minimum salary according to the collective agreement
for this position, which is EUR 50,000 gross per year (based on full-time). We offer a higher salary in line
with qualifications and experience.
Join us now and apply online (incl. portfolio).