Ta oferta pracy nie jest już aktualna!
Lead Product Designer / CX Strategist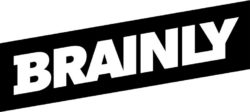 Opis oferty pracy

NOTICE: ONLINE RECRUITMENT

LOCATION: Remotely from Poland or Spain

SALARY: 19000 – 24000 PLN gross monthly on an employment contract (depending on experience)
Brainly is looking for an experienced Lead Product Designer who has an exceptional user-centric consumer approach and a desire to design seamless experiences for our users.
As a Lead Product Designer, you will be responsible for driving the design vision for products driven by the "north star" directives and will regularly present to executive stakeholders.
You will play a critical role in laying the foundation and shaping the future of the product as we are growing and scaling quickly.
You will dive deep into complex problems providing your best solution, and get ready for improvement in multiple iterations. At the same time, you will balance excellence and pragmatism, towards achieving business goals. You will collaborate with your peers with an open approach, willing to provide and accept feedback and constructive criticism.
In Brainly we are working on some of the most complex technical challenges in the ed-tech space and creating the product for over 350 million students around the world. We focus on building the infrastructure and features that enable Brainly users to ask and answer millions of questions every day.
WHAT IS THE CHALLENGE WAITING FOR YOU:
Create inspiring, strategic, and innovative ideas for our product experience across the entire product.
Effectively lead across multiple complex initiatives
Scaling the design craft through coaching and mentoring teammates
Lead vision, creative and holistic thinking across product portfolio areas and product releases.
Lead product design from the front, knowing how to empower designers in the team to do the best work of their career.
Present and effectively communicate the conceptual vision and foster ideas to help spread storytelling techniques to inspire the team
Provide leadership, direction, and mentorship for a team of product designers.
Lead vision, creative and holistic thinking across product portfolio areas and product releases.
Lead product design from the front, knowing how to empower designers in the team to do the best work of their career.
Build strong relationships and operating rhythms with leaders inside and outside their core product teams to efficiently implement user experiences that are cohesive, inclusive, and well-informed.
Foster culture and principles within the group, while defining standards, documentation practices, and tools for execution and operational excellence.

YOU ARE A GOOD FIT IF YOU HAVE:
Experience
Minimum 8 years of experience as a Product Designer.
Design thinking is in your DNA. It isn't just a process to you, it's just the way you work.
Experience in aligning strategic Design projects with business goals.
Broad understanding of a large internet business, including familiarity with UX design, product development processes/cycles for mobile apps, A/B testing frameworks, etc.
Ability to visualize and prototype intended solutions at various levels of fidelity, from high-level wireframes or mock-ups to conceptual presentations to highly technical documents and diagrams.
Experience with customer research methods.
Up-to-date expertise in human-centered design best practices.
Experience leading cross-functional activities and workshops using design-thinking methods to inform product strategy and planning.
Experience leading product strategy and working with product teams from roadmapping through delivery.
Experience communicating with data to drive change.
Fluent written and spoken communication skills in English with the ability to present projects and status reports to different teams and leadership.
Attributes

Demonstrate an understanding of product design, design research, and content strategy.
Understand and appreciate current industry product design systems.
Identify and address blockers, and push projects forward from beginning to end.
Attention to detail and capturing the big picture to achieve product goals.

ADDITIONAL DETAILS:
Some of our benefits – the final offer will depend on the location:
Flexible working hours and the possibility to work remotely.
Personal development budget 800$ per year +  unlimited time off policy for participation in conferences and workshops and access to an online learning platform with courses from Udemy, Harvard Manage Mentor, and many others.
Fully paid private health care packages for you and your family (dental care included) provided by Luxmed.
Fully paid life insurance provided by Warta.
Multisport Plus card.
Access to the Mental Health Helpline – providing virtual support of external psychologists, psychotherapists, and coaches
AskHenry services – personal concierge services to help you to settle your everyday matters (like Ikea shopping or shoemaker visit)
Possibility to join one of our Employee Resource Groups and initiatives (Inclusion Council, Ladies at Brainly, Brainly Cares)
If needed, additional budget for work remote work accessories.
WHAT IS BRAINLY?
Brainly is the world's largest peer-to-peer learning community for students, parents, and teachers. At brainly.com, and its group of websites around the world, students connect to both receive and offer help with homework problems and questions. The unique opportunity for students to freely ask questions and gain the confidence that comes from helping others and inspires students to learn in a collaborative community that receives more than 350 million users each month.
Based in Kraków, Poland, with its US headquarters in New York City, Brainly is currently available in 35 countries. The total funding from current investors, including Naspers, General Catalyst Partners, Point Nine Capital, Runa Capital and Learn Capital equals $150M. More information about Brainly is available on www.brainly.com.
By sending us your application, you agree that Brainly sp. z o.o. with its seats in Krakow, will process your data contained in the form below and in the documents you attach to participate in recruitment. In connection with this, you have the right to withdraw your consents, the right to access to your data, the right to obtain their copy, rectify them, erase, limit their usage and also data portability right and object to their use by Brainly, as well as to lodge a complaint with the President of the UODO. If you have any questions regarding the use of information about you and exercising your rights related to this use, please contact our DPO – privacy@brainly.com. If you want to get to know more about how Brainly uses and processes your personal data [click here].
https://brainly.co/