Lead Product Designer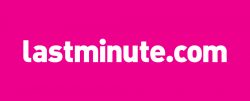 Opis oferty pracy
Launched in 1998, this pioneering British-born brand has specialised in creating amazing experiences and unforgettable memories – from hotels, city breaks and holidays to theatre, entertainment and spa days. Experts in brightening up online travel, lastminute.com is among the worldwide leaders in the field, helping hundreds of thousands of customers every year find, and do, "whatever makes them pink".
lastminute.com is part of lm group, a publicly-traded multinational Group, among the worldwide leaders in the online travel industry. Every month, the Group reaches across all its websites and mobile apps (in 17 languages and 40 countries) 60 million unique users that search for and book their travel and leisure experiences.
More than 1,200 people enjoy working with us and contribute to provide our audience with a comprehensive and inspiring offering of travel-related products and services.
Job Description
lastminute.com Product Design team is looking for a new colleague!
Experience is definitely important, but we're looking for a person with the right mindset: proactive, motivated, design lover, friendly, team player and an honest and good human being.
As a Lead Product Designer, you:
will lead 2 other product designers, by supporting them with their professional development and their work, but will still be hands on
handle product ideas end to end. You will be empowered to own and manage initiatives from product discovery, research, ideation, prototyping, iteration, user testing to delivery and continuous improvements
design mobile first, obviously
you solve tasks, identify problems and propose solutions
will be part of a cross-functional team, with its own rituals. Plus you'll be part of the Product Design team who you can rely on to share and collect feedback.
aim for the top. Help the team revamp the entire product from a UI/UX perspective. Help us compete with the best!
challenge EVERYTHING
Qualifications
Why, What, When, Where, How – those are your first thoughts before thinking about a solution
You LOVE being a designer and aim for pixel perfection
Experience leading and supporting other designers
You're passionate about your job in its true meaning
ex: You'd miss some sleep as you can't stop thinking about a difficult UX challenge
You have a strong portfolio showcasing great UX and UI solutions, having worked on initiatives end to end from Product Discovery to continuous improvements
You're humble. We want to work with people who can truly collaborate, help each other and are eager to learn
Knowing how to communicate is definitely important, but if you're not super confident, don't worry, it's something we can help you develop
English is a must! You should be fluent at it
Open-minded and hungry for knowledge
FUN! (this one is copied from Twitter)
Additional Information
On top of all that, we use Figma to work, and our design team is spread across 4 countries, Spain, Italy, Poland, and Germany. If you think we're a fit and that we could have fun together, please let us know by applying for the position
By joining our company, you will have the chance to:
Join a dynamic team in an inclusive-international environment.
Grow thanks to the career journey and our internal mobility perspective.
Manage your own schedule thanks to the flexible start and end of the working day.
Work a shorter working week (36h), of which 4 hours on Friday morning.
Get focus time for learning, development and deep work on Friday mornings.
Work partially or fully remote according to local laws.
Enjoy continuous training thanks to our company platform.
Benefit from employee discounts on travel.
Receive 2 days off per year for the purpose of volunteering.
Receive a bonus after 5 and one after 10 years in the company.
Get free snacks / fruit / hot drinks / water / beverages at our offices.
Participate in amazing winter and summer corporate events.
Benefit from extended parental or marriage leave.
Poziom: senior
Minimalny staż pracy: 5-10 lat
Poziom: senior
Minimalny staż pracy: 5-10 lat
Directly on our website careers https://careers.lastminute.com/