Ta oferta pracy nie jest już aktualna!
Lead Product Designer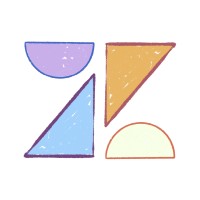 Opis oferty pracy
Why Zendesk?
At Zendesk, design is fundamental to what we do, and reaches outward into every aspect of the organisation. From the Scandinavian aesthetic of our workspace to the way we work and collaborate — design is an integral part of everyday life at Zendesk.
We believe in a collaborative working style, working hand in hand with engineers, content designers, researchers, and product managers. We have a bias towards rapid prototyping, experimentation, and dedication to our cutomers' needs. We believe in learning and growing as a team, together.
Learn more about Zendesk as an employer on our Jobs site!
We are looking for a driven design leader to join our Sell team in Krakow, to help define the future of CRM software within Zendesk. This is a unique opportunity to drive the design strategy and execution for a groundbreaking CRM product.
About You
You are an experienced product designer with a proven track record. You're confident with your design process and know when to apply the appropriate methodologies to solve problems. A team player who mentors and coaches the team around them and is comfortable talking about the design process and decision across the business.
You're knowledgeable and curious about emerging tools and technologies, but you pick your methods based on the needs of the project. You are used to working with product metrics and use qualitative and quantitative data to inform your design decisions.
You lead the teams you work with through clear communication and storytelling, putting the users front and centre. You feel at home both in strategy meetings, and delivering design details with cross-functional agile teams.
You're a natural collaborator, leaning towards overcommunication, and seamlessly working with teams both in office, and remote. You build trust with colleagues, and win hearts!
What You'll Do
Drive the design process that translates business strategy and research insights into ideas, prototypes, and production-ready design
Wireframe quickly to explore solutions and assess viability, and utilize the design system to drive consistency within the Zendesk platform
Produce and facilitate (remote) design thinking workshops to align on vision and customer struggles
Iterate based on feedback from other designers and cross functional partners across the organization
Present and discuss product strategy and design solutions with partners and company executives
Collaborate and coach other designers to make the whole team's work better
Ship world-class solutions that drive concrete business outcomes and make our users happier!
What You Bring To The Business
BFA or similar
A minimum of 7+ years of growing responsibility within product design in a high paced, agile SaaS environment, preferably in the B2B space
A portfolio that showcases your work, provides detail of your role on projects and shows examples of functional designs that you have developed from requirements through design delivery.
Proven expertise turning complex business problems into simple and engaging products
Capable of communicating and prototyping interactions rapidly at various levels of resolution
Strong command of interaction design, visual design and information architecture
Deep knowledge of modern web UI patterns
Passion for individual contribution and your craft
Maturity in your outlook and ability to adapt to the situation
A positive, humorous and friendly human spirit
Nice to Have
Experience with SFA and/or CRM software
Experience with Enterprise-level applications
Benefits
Extensive benefits including, but not limited to, ESPP (employee stock purchase program), stock grants, yearly bonus program, competitive salary, professional development funding, catered lunch, private health insurance, pension contribution.