This job listing has expired and may no longer be relevant!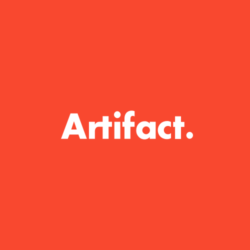 Opis oferty pracy
Opis oferty pracy
About Artifact.
Artifact is a digital design & development agency based in vibrant heart of Poland – Warsaw. On a daily basis we partner up with companies and startups to create innovative products and help our clients to achieve their ultimate goals by supporting their teams on each stage of the product development process. We work with international brands from around the world – including clients from Europe, America and Asia.
In Artifact, we focus on personal development and continously raising the bar. If you are ambitious, hungry for self-growth and not afraid of real-life design challenges, apply now.
Who are we looking for?
We are looking for energetic and self-driven individuals that will enhance our design team in daily operations. We work in small, dynamic teams of 2 – 3 designers which are tasked with design duties alongside various project stages – from initial mockups to final deliverables in Zeplin. Our process relies on constant sync with client, so you'll not miss a great deal of workshops and meetings.
What we offer.
– Full Time B2B contract
– Engaging projects for clients from around the world
– Well-commuted office within Warsaw City Center.
– Competitive salary, depending on your skills and commitment
– Incentive programs, private healthcare and other benefits – after a year of cooperation
– Possibility of partial remote work (1 day a week)
– All-expenses covered admission to conferences and industry events – not only in Poland
– All-expenses covered training courses and certifications required
– Professional development under the supervision of highly experienced designers
– Engaged, open-minded and well-synced team that will help you grow
What we expect.
– Basic knowledge of best design practices, methods and frameworks
– Very Good English – sufficient to freely communicate with the team and clients, also in terms of the specialistic vocabulary
– Attention to details, comparable to the precision of a surgical robot 🙂
– Proactive attitude, commitment to projects and reponsibilites
– Knoledge of the MacOS environment
In addition, we expect you have at least basic experience and know-how of:
– Sketch 5
– Adobe Photoshop or similiar raster graphics tools
– Adobe Illustrator or similar vector graphics tools
How to apply?
Send us a message at: hello@rtfct.com with your resume and portfolio.
Let us know about your expected salary and availability.
Firma

Artifact

Nowe oferty dla UX co tydzień!

Popularne oferty