Ta oferta pracy nie jest już aktualna!
UX/UI Designer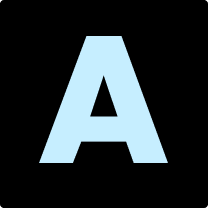 Opis oferty pracy
Artifact is a partner-run and partnership-focused agency built on core values of honesty and trust. We research, design, and develop user experiences across all platforms and brand's touch points. We create digital products that make an impact. We've been winning the market since 2017, growing and gaining expertise in Biotech, Fintech, Health Care, Pharma, Real Estate and Government sector. We define us here: www.rtfct.com
We're looking for a UX/UI Designer for our Artifact team. At Artifact, we innovate from scratch by testing and analyzing our user demand. Designers who thrive at Artifact are highly strategic, detail-oriented, and multi-skilled, bringing a deep understanding across visual design, user experience, user interface design, branding, and coding (Webflow).
Our partners are hands-on and you'll work directly with them. There's no middle management here, yet. You'll also work closely with Product Managers, Strategists, and Developers to create original digital products and services for demanding industries and experiences that people love.
The challenges that await you:
Creating new quality UX/UI for mobile applications and web services
Forethought over highest level of UX/UI layer and technical flair
Fostering client relations and consistency of entire product
Planning, supervising and administering research and usability tests
What we expect of you:
Stay 100% focused on making great digital products – that's all we care about
Work iteratively on initial concepts, prototypes, and detailed designs informed by user research, marketplace and behavior trends, and your best ideas
Participate in a hands-on manner through all product phases, from strategy to launch to optimization (this job is not just about making wireframes or participating in one phase)
We are looking for:
Proven ability to propose creative concepts, deliver ideas and solve UX problems in the project
Experience in creating mockups, UI specifications and visual layer for web and mobile products
Knowledge of typography and virtual product composition
Familiarity with prototyping tools
Demonstrated ability to synthesize and present your work
Excellent written, verbal, and interpersonal communication skills, especially English.
Collaboration and team-work skills
Time management skills
You  will learn how to:
Uncover and utilize business truths and user behaviors that help define a great product
Work in a highly iterative, collaborative environment where people share work daily
Apply foundational UX concepts, like user-centered design, accessibility, and equity-focused design
What we offer:
A relaxed working atmosphere and a great office location at Filtry, ul.Glogera 1, Warsaw
Flexible work management and ability to work from home
Internal and external training
Multisport card
Foreign language lessons
In house treats and excellent coffee
Poziom: junior, mid/regular
Minimalny staż pracy: bez doświadczenia
Poziom: junior, mid/regular
Minimalny staż pracy: bez doświadczenia