This job listing has expired and may no longer be relevant!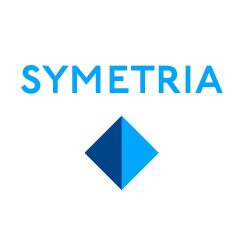 Opis oferty pracy
Wspieramy największe polskie i międzynarodowe firmy w realizacji ich celów biznesowych świadcząc usługi projektowe i badawcze z obszaru biznesu online i offline. Jesteśmy częścią międzynarodowego stowarzyszenia UXalliance, dzięki czemu dostarczamy klientom know-how z globalnych projektów oraz prowadzimy w Polsce program certyfikacji UX-PM.
W związku z rozwojem naszej firmy szukamy osoby, która chce rozwijać swoją karierę w kierunku badań i projektowania UX:
Junior UX Specialist
nr ref. JUXS/11/20
Zadania, jakie na Ciebie czekają:
pomoc przy przygotowywaniu i realizacji projektów badawczych (kontakt z klientem, obserwacje, notatki, prowadzenie sesji badawczych)
projektowanie produktów i usług online i offline
wsparcie podczas warsztatów z klientem
współtworzenie analiz
tworzenie wsadu merytorycznego do artykułów branżowych
pomoc w bieżących zadaniach okołoprojektowych
Szukamy osoby, która:
posiada status studenta 2-4 roku studiów i ma mniej niż 26 lat (preferowane kierunki społeczne lub ekonomiczno-biznesowe)
zna język angielski na poziomie min. B2 (pozwalający na swobodną komunikację z klientem i pisanie raportów w języku angielskim)
jest dyspozycyjna w pełnym wymiarze czasu pracy
zwraca uwagę na szczegóły i jest dokładna
jest komunikatywna i cechuje ją empatia względem innych ludzi
szybko się uczy, ma motywację do pracy i zdobywania nowych doświadczeń
dodatkowym atutem będzie doświadczenie w branży badawczej lub UX, znajomość obsługi programów do prototypowaia i zajawka na UX (UI, ux writing, design thinking, ekonomia behawioralna, analiza danych – zaskocz nas 😉 )
W zamian oferujemy:
zatrudnienie w formie umowy zlecenie
budżet szkoleniowo-rozwojowy w kwocie 1500 zł rocznie
darmowy udział w szkoleniach i wydarzeniach Symetrii (m.in. Certyfikat UX-PM)
możliwość zdobycia doświadczenia w branży w jednej z wiodących agencji UX w Polsce
pracę w zespole specjalistów w swoich dziedzinach oraz możliwość kontaktu z zagranicznymi partnerami w ramach sieci UXalliance
świeże owoce, bakalie i dobrą kawę w naszym biurze, które zlokalizowane jest niedaleko parku Wilsona (aktualnie pracujemy w formie zdalnej lub hybrydowej)
udział w spotkaniach i imprezach integracyjnych – czekamy, aż Covid sobie pójdzie…
możliwość rozwoju i jasną ścieżkę kariery
naprawdę miłą atmosferę pracy 🙂
Jeżeli zainteresowała Cię nasza oferta prześlij swoje CV oraz list motywacyjny na adres praca@symetria.pl
W tytule maila uwzględnij numer referencyjny: JUXS/11/20.
W treści CV dopisz "Wyrażam zgodę na przetwarzanie przez ogłoszeniodawcę moich danych osobowych, zawartych w mojej ofercie pracy, dla potrzeb niezbędnych do realizacji procesu rekrutacji zgodnie z ustawą z dnia 10 maja 2018 roku o ochronie danych osobowych (Dz. Ustaw z 2018, poz. 1000). Jednocześnie wyrażam dobrowolną zgodę na przetwarzanie przez ogłoszeniodawcę moich danych osobowych na potrzeby przyszłych rekrutacji."
Firma

Symetria UX

Nowe oferty dla UX co tydzień!

Popularne oferty