This job listing has expired and may no longer be relevant!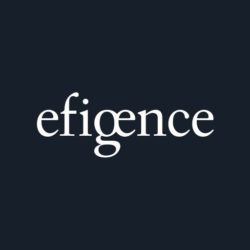 Opis oferty pracy
Kim jesteś:
Jesteś osobą zainteresowaną rozwojem swojej kariery w obszarze badań UX/UI. Może masz już nieco doświadczenia w projektowaniu UX i chcesz skupić się na badaniach, a może jesteś badaczem, który czuje, że chce poznać świat UX. W obu przypadkach – porozmawiajmy! 🙂
Co będziesz robić:
• przekładać wątpliwości klientów i zespołów UX na problemy badawcze,
• decydować, jakie metody badawcze będą najlepsze dla danego procesu projektowego,
• tworzyć scenariusze badań,
• samodzielnie wykonywać badania UX,
• prezentować wyniki badań przed klientem.
Jakiej osoby szukamy:
• mającej do roku doświadczenia z zakresu UX Design, badań UX lub badań z innej dziedziny (najlepiej nauk społecznych)
• chętnej do rozwoju swojej kariery w dziedzinie badań UX,
• gotowej do samodzielnej pracy, a równocześnie potrafiącej zadać pytanie w razie wątpliwości,
• z dobrymi umiejętnościami samoorganizacji
• dbającej o szczegóły,
• biegłej w języku angielskim.
Mile widziane:
• studia na kierunku Psychologia, Socjologia/ Kognitywistyka (w trakcie lub ukończone),
• studia lub kursy związane z UX Design,
• doświadczenie w prowadzeniu badań jakościowych lub ilościowych,
• wiedza z branży mediów i reklamy,
• portfolio UX.
Co oferujemy:
• praca w zespole projektantów, programistów i badaczy UI / UX, którzy budują rynek innowacji w Polsce od 1995 roku,
• praca dla największych i najbardziej innowacyjnych marek,
• wewnętrzne spotkania ze specjalistami z różnych dziedzin naszej działalności: finanse, e-commerce, telekomunikacja, sprzedaż i inne,
• świetna atmosfera pracy,
• pakiet socjalny: opieka zdrowotna, karta sportowa, lekcje angielskiego i owocowe czwartki.
Kontakt: career@artegence.com
Prosimy o przesyłanie aplikacji na:
career@artegence.com / marta.balcerzak@efigence.com
Firma

EFIGENCE

Nowe oferty dla UX co tydzień!

Popularne oferty