Ta oferta pracy nie jest już aktualna!
Junior UX Designer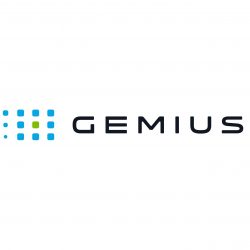 Opis oferty pracy
Gemius to globalna firma badawczo-technologiczna dostarczająca dane, a także zaawansowane rozwiązania marketingowe. Oferujemy kompleksowe usługi dla reklamodawców, właścicieli mediów i agencji reklamowych, wydawców oraz e-commerce. Jesteśmy częścią Global Insights Community, ESOMAR i członkiem IAB Europe. Nasze rozwiązania zostały wyróżnione przez IAB Research Awards 4 razy w kategorii pomiar odbiorców. Dzięki sile utalentowanych ludzi, unikatowemu procesowi przetwarzania danych i technologii, zapewniamy klientom nasze wysoko wartościowe produkty, niestandardowe rozwiązania, odpowiednią technologię i doskonałą obsługę. Wspieramy i uzasadniamy decyzje biznesowe naszych partnerów oraz sprawiamy, że wierzą w siłę danych od ponad 20 lat!
Zakres obowiązków:
Szukamy osoby, która jako Junior UX Designer będzie projektować webowe aplikacje analityczne, m.in. Mediapanel, AdReal.
Twoje zadania:
projektowanie interakcji w analitycznych aplikacjach webowych (dużo liczb, tabel, filtrów, wykresów),
projektowanie treści,
przeprowadzanie wywiadów i testów z użytkownikami,
inne, które chcesz realizować, aby rozwijać nasze produkty i siebie jako projektanta. Mamy przestrzeń na rozwój i kreatywność.
Nasze wymagania:
Jeśli:

potrafisz przygotowywać makiety o niskim i wysokim stopniu szczegółowości w aplikacji Sketch, Figma lub Adobe XD,
umiesz wykorzystywać w codziennej pracy zdobytą wiedzę o projektowaniu, zbieraniu wymagań, UX i użyteczności,
lubisz współpracę z ludźmi. Będziesz rozmawiać z użytkownikami, "biznesem", działem prawnym oraz programistami. Jeśli nie masz komercyjnego doświadczenia to nauczysz się tego u nas w praktyce,
sprawnie komunikujesz się w języku angielskim i polskim. Makiety, dokumentację oraz wywiady z użytkownikami prowadzimy w języku angielskim,
posiadasz swoje portfolio – nie musi zawierać projektów komercyjnych,
to chcielibyśmy Cię poznać!
Twoim atutem będzie:
doświadczenie w pracy z narzędziami analitycznymi (naszymi lub konkurencji),
zainteresowanie tematami agile, scrum, lean UX, growth hacking.
Oferujemy:
umowę o pracę lub B2B na czas nieokreślony po 3 miesięcznym okresie próbnym,
wynagrodzenie 3400 – 5600zł brutto,
pracę hybrydową – minimum 1 dzień w tygodniu w biurze, Warszawa Mokotów,
elastyczne godziny pracy,
mentoring UX przez projektanta z wieloletnim doświadczeniem,
szkolenia i warsztaty,
dofinansowanie karty medycznej lub sportowej.
Poziom: junior
Minimalny staż pracy: do 0,5 roku
Poziom: junior
Minimalny staż pracy: do 0,5 roku