This job listing has expired and may no longer be relevant!
UX Designer / Senior UX Designer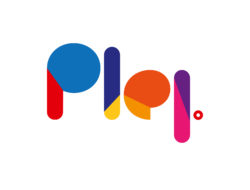 Opis oferty pracy
Czego oczekujemy:
Posiadasz minimum 2-letnie doświadczenie w projektowaniu interfejsów webowych i mobilnych (Senior – min. 4-letnie).
Jesteś samodzielny – my określamy cel, Ty dobierasz rozwiązania.
Potrafisz współpracować z klientami oraz z zespołem projektowym.
Sprawnie posługujesz się narzędziami typu Axure, Sketch, UXPin etc.
Masz głowę pełną pomysłów, potrafisz je sprawnie zaprezentować i dobrze argumentować.
Jesteś kreatywny i myślisz nieszablonowo.
Nie szukamy pracowników.. szukamy pasjonatów!
Co proponujemy: 
Jasne i uczciwe warunki wynagrodzenia, w pełni zależne od Twoich umiejętności i doświadczenia.
Prywatną opiekę medyczną.
Formę zatrudnienia zależną od Twoich potrzeb – sam wybierasz sposób wypłaty wynagrodzenia (dowolna umowa, b2b).
Pracę w młodym zespole w super atmosferze.
Udział w projektach, które będą wyzwaniem zawodowym.
Możliwość rozwoju – udział w szkoleniach i konferencjach.
Nowoczesne biuro poza Mordorem 🙂
Owocowe poniedziałki.
Wyślij swoje cv na: kariera@plej.pl
Firma

Plej Sp z o.o.

Nowe oferty dla UX co tydzień!

Popularne oferty