Ta oferta pracy nie jest już aktualna!
Junior Sales Development / Lead Generation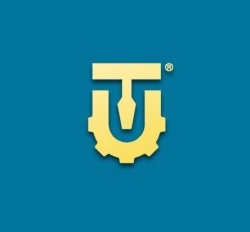 Opis oferty pracy
Junior Sales Development / Lead Generation
UsabilityTools team based in Poznan looking for:
• People with instinct for revenue-generating activities
• People who are able to get along with everyone, regardless of whether it is a "computer scientist", a marketer , an employee of the corporation
• Persons ambitious, who want to develop a global SaaS industry
for the position
Junior Sales Development / Lead Generation
You will join the team working on the development of one of the largest platforms for conversion optimization and user experience of websites – UsabilityTools.com.
Tasks:
• Exploration, qualification and contact with potential customers
• Building a database of potential customers
• Contact with leaders of marketing campaigns and conferences
• Maintaining relationships with existing customers (phone, Skype, email, social media)
• Actions based on an analysis of competition
• Support sales and marketing in terms of effective promotion of services
Requirements:
• effective communication skills in English
• Good interpersonal skills and communication skills
• Open attitude to continuously enhance their competence
Additional Requirements:
• Experience in sales B2B/SaaS
• Knowledge of subject: user experience, research, conversion optimization
• Knowledge of the range of use of software to support sales and marketing automation (eg Salesforce, LinkedIn)
• Experience of working in a call center
We offer:
• Work on the development of a product of international
• Flexible working hours determined individually (at least ½ time)
• Attractive profits and incentive system based on the performance of sales (base + 5 % of the value of sales generated a lead )
• Participation in international industry conferences (USA, UK)
• Openness to your initiative and support in their implementation
• The possibility of promotion
CV credited with the statement: "I consent to the processing of my personal data by Cogision Sp. z oo for the needs of the recruitment process in accordance with the provisions of the Act of 29.08.1997 on the Protection of Personal Data (Journal of Laws of 2002 No. 101, item. 926, pos. amended). I acknowledge that I have the right to inspect the contents of my data and correct them. " Should be sent to the e -mail address: careers (at) usabilitytools.com typing in the title of the email the name of the post for which the candidate applies.
UsabilityTools will contact the selected candidates.