This job listing has expired and may no longer be relevant!
JUNIOR PRODUCT DESIGNER
Ultimo
Etat
Gdańsk,

pomorskie, Polska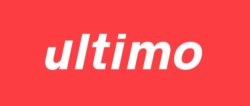 Opis oferty pracy
Wyobraź sobie:
Pracę z UXowcami, designerami i researcherami z wieloletnim doświadczeniem,
Regularne uczestniczenie i prowadzenie warsztatów Google Design Sprint,
Stały mentoring i merytoryczny feedback od innych product designerów w teamie,
Tworzenie nie tylko appek, ale też usług, VR & chatbotów,
Pracę w zgranym teamie – razem podróżujemy, biegamy i gotujemy, cenimy sobie edukację, wzajemnie się inspirujemy i bierzemy udział w różnych branżowych eventach,
Mnóstwo ciekawych wyzwań w pracy z klientami z całego świata,
Udział w tworzeniu największego eventu Product Design w Europie Środkowej – ProductCamp.pl,
Pracę w świetnym biurze w gdańskim Wrzeszczu,
Firmową biblioteczkę UXową, regularnie wzbogacaną o nowe pozycje,
Dużo dobrych emocji.
Cechy idealnej kandydatki / kandydata:
Studia profilowe (ux design, business, psychologia, kognitywistyka, graphic design),
Znajomość narzędzi do prototypowania np. Sketch / Marvel / InVision,
Możesz nie mieć doświadczenia (lub mieć minimalne doświadczenie), ale chcemy zobaczyć Twoje portfolio (projekty prywatne, studenckie lub inne próby, więcej niż jedna rzecz)
Pasjonujesz się tematem product designu i user experience – czytasz na ten temat i chcesz się rozwijać w tym kierunku,
Doskonała organizacja pracy – potrafisz samodzielnie zarządzać zadaniami, wywiązujesz się z terminów,
Bardzo dobra komunikacja w jęz. angielskim – część rozmowy będzie po angielsku,
Masz bezgraniczną pasję do technologii.
Wyślij swoją CVkę oraz portfolio na praca@ultimo.studio, temat: "Junior Product Designer"
Firma

Ultimo

Nowe oferty dla UX co tydzień!

Popularne oferty