Ta oferta pracy nie jest już aktualna!
Interactive Designer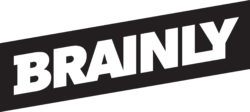 Opis oferty pracy
We are looking for a person enthusiastic about building engagement via micro-interactions and animations with a strong experience in commerce products. Being a UI expert in a product team, supporting Product Designers creating fantastic UI and User Microinteractions.
WHAT'S IN IT FOR YOU:
You'll design core features for the product that influences the lives of 150 million students worldwide
Opportunity to check your design skills in A/B testing with substantial sample sizes
In-depth designing while co-creation of our Design System
Work closely with various teams and business units of one of the best known and successful Polish startups.
You'll work with people from around the world so there will be a chance to learn about the differences between the countries and markets where we operate
KEY RESPONSIBILITIES:
As an Interactive Designer at Brainly you will:
Work in the design team with substantial autonomy and strong impact on the product
Be responsible for maximizing the value proposition of our product for users
Be responsible for cross-device and cross-platform experience personalization
Work closely with the Design System Team
Support the product development process in Commerce Team by adding the interactive perspective: mobile focus, interaction and fun.
Create significant features with a very strong focus on the mobile experience
Create a trustworthy and delightful user interface
WHAT YOU WILL NEED: 
Excellent UI skills
Experience in Interaction Design, RWD and Mobile first approach
Great communication skills and ability to solve problems together with the team
Technical expertise in the development of design, prototyping and motion

Experience in Sketch
Experience in prototyping tools (we use Framer X  / Origami Studio / Webflow)
Understanding of HTML and CSS, JavaScript
Experience in Adobe After Effect is a plus
Experience in Design System is a plus

Fluency in English (in speaking and writing)
Additional details:
location: Kraków, Poland
some of our benefits: absolutely no dress code, flexible working hours, opportunity to work remotely from time to time, company lunches on Thursdays, private medical healthcare for you and your family, company events, and more
we happily support your participation in conferences, training, courses – you get 800$ per year to spend and time off when you need
WHAT IS BRAINLY?
Brainly is the place to learn, for students, by students. We are the world's largest social learning community bringing middle school and high school students together to make learning outside the classroom highly engaging, effective and rewarding. Students connect with their peers to help strengthen their skills, from math to science, to history and beyond.
Founded in 2009, Brainly is one of the most promising and fastest growing internet businesses in the EdTech space with over 150 million monthly users. Based in New York City and Kraków, Poland, Brainly is currently available in over 35 countries. In 2016 and 2017, Brainly has closed $15M + $14M Series B funding, led by Naspers and Kulczyk Investments, to bring the total funding from current investors, including General Catalyst Partners, Point Nine Capital, Runa Capital and Learn Capital, to $38.5M.
Read more about the processing of your personal data by Brainly HERE.
Please include the following statement in your application:
Hereby I grant my consent to Brainly with registered office at Krowoderska 63B/6, 31-158 Kraków, Poland, KRS No 0000354511 for processing of my personal data that I provided to Brainly. I hereby confirm that I was informed about the processing of my personal data by Brainly.