This job listing has expired and may no longer be relevant!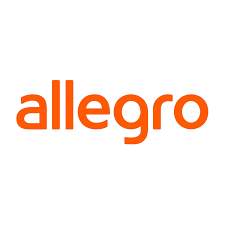 Opis oferty pracy
Na czym polegać będzie Twoja praca?
Będziesz projektował użyteczne, nowoczesne i estetyczne interfejsy
Sensownie wykorzystasz opcje Adobe CC lub Sketch
Dokonasz poprawek i modyfikacji w szablonach za pomocą HTML/CSS
Uwzględnisz rolę User Experience w procesie projektowania i kodowania
Upewnisz się, że tworzone serwisy są responsywne
Czeka Cię częsta współpraca z programistami
Dlaczego miał(a)byś z nami pracować?
W naszej firmie liczy się zespół, który zawsze odpowie na Twoje pytanie
Dajemy możliwość tworzenia, a nie odtwórczego wykonywania pracy,
Jesteśmy największym serwisem e-commerce w tej części Europy
Proponujemy dedykowane szkolenia oraz udział w konferencjach branżowych
Efekty Twojej pracy będą widocznebędą miały wpływ widoczny dla milionów użytkowników każdego dnia!
Ze swojej strony oferujemy:
Startupową kulturę pracy i stabilność dojrzałej organizacji
Nowoczesne biuro i narzędzia pracy
Nieformalną atmosferę pracy w profesjonalnym zespole
Bogaty pakiet świadczeń pozapłacowych w systemie kafeteryjnym – Ty decydujesz z czego korzystasz (np. Multisport, Medicover)
Aktualne oprogramowanie i nowoczesny sprzęt
Szukamy ekspertów, którzy:
Mają doświadczenie w projektowaniu UI
Potrafią współpracować z programistami
Znają zasady projektowania RWD
Nie boją się kodu
Znają podstawy HTML/CSS, pozwalające na modyfikacje istniejących komponentów
Posiadają znajomość narzędzi: Adobe CC lub Sketch, etc.
Wyślij nam swoje CV i dołącz do Allegro!
Prosimy o przesłanie CV aplikując przez stronę:
https://www.smartrecruiters.com/AllegroGroup/111989915-grafik-ui-developer-
Firma

Allegro

Nowe oferty dla UX co tydzień!

Popularne oferty