Ta oferta pracy nie jest już aktualna!
Experienced Researcher (Senior Researcher)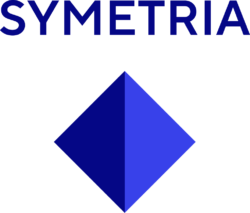 Opis oferty pracy
Konsultant doświadczeń konsumenckich w czasach wyzwań omnikanałowych oraz różnic kulturowych 
O nas: 
Badamy, projektujemy, konsultujemy, ulepszamy, iterujemy… I to z największymi graczami na rynku – polskim i zagranicznym – od największych banków, przez linie lotnicze po dostawców mediów oraz e-commerce. 
Mamy ponad 20-letnie doświadczenie i rozwijamy się dalej, dlatego aktualnie poszukujemy doświadczonego badacza/badaczkę.  
Jeśli uważasz, że klientocentryczność, regularne zdobywanie wiedzy o potrzebach użytkowników i testowanie założeń, a nie przyjmowanie ich jako pewnik, to dobra droga do budowania produktów cyfrowych (i nie tylko) – dołącz do nas!  
Do Twoich obowiązków należeć będzie: 
Wspieranie klientów, którzy chcą jeszcze szybciej, pewniej i skuteczniej rozwijać swoje produkty i usługi. 

Planowanie i realizacja badań (jakościowych i ilościowych).

Aktywne poszukiwanie nowych metod badawczych i sposobów na ciągłe poprawianie i usprawnianie procesu badawczego.  

Proponowanie praktycznych rekomendacji na podstawie badań.

Koordynowanie pracy innych badaczy w zespole.

Prowadzenie warsztatów, spotkań roboczych, szkoleń.
Twoje umiejętności i doświadczenie: 
Masz minimum 3 lata doświadczenia w prowadzeniu badań ilościowych i jakościowych (badań rynku, marketingowych, społecznych, UX) w firmie badawczej lub w firmie produktowej.

Posiadasz doświadczenie w ścisłej współpracy z biznesem w dużych firmach, korporacjach. Umiesz łączyć świat biznesu i potrzeb użytkowników.

Masz bogate doświadczenie w moderowaniu warsztatów (np. koncepcyjnych, co-creation, UX design, user journey mapping).

Lubisz rozmawiać z ludźmi, ale przede wszystkim potrafisz wysłuchać innych i wczuć się w ich sytuację.

Płynnie komunikujesz się w języku angielskim.

Jesteś na bieżąco z nowymi technologiami, ale nie jesteś bezrefleksyjnym entuzjastą/entuzjastką.
Mile widziane (wybrane z poniższych): 
Posiadasz doświadczenie przy rozwijaniu produktu (w zespole produktowym).

Znasz WCAG 2.1, masz doświadczenie w realizacji audytów dostępności.

 

Prowadzisz Design Sprinty.

Potrafisz opracować Strategię Treści dla produktu cyfrowego, interesujesz się UX writingiem.

Posiadasz doświadczenie we współpracy z departamentami marketingowymi w korporacjach.
Nasza oferta: 
wynagrodzenie: 11-15 PLN netto +VAT (B2B)

płatny urlop 26 dni w roku 

możliwość uczestniczenia w międzynarodowych projektach

bezpłatny udział w szkoleniach i wydarzeniach organizowanych przez Symetria Academy (w tym Certyfikat UX-PM)

Multisport Plus lub ubezpieczenie medyczne

praca hybrydowa (min. raz w tygodniu w biurze w Poznaniu) lub stacjonarna

przejrzysta ścieżka rozwoju kompetencji
Jak wygląda praca w Symetrii?  
Każdy projekt badawczy realizujemy w min. 2 osobowych zespołach. Prowadzimy badania eksploracyjne i ewaluacyjne. Pracujemy z klientami, a nie dla klientów. Zobacz, co ciekawego robiliśmy: 
Badania kas samoobsługowych

https://symetria.pl/case-study/kasy-samoobslugowe-przyszlosci/

 

Badania chatbota https://symetria.pl/case-study/chatbot-interfejs-przyjazny-dla-uzytkownika/ 

Dzięki temu, że należymy do UXAlliance https://www.uxalliance.com/ realizujemy projekty badawcze dla zagranicznych klientów, jak Google, Spotify, czy Facebook https://symetria.pl/case-study/badania-jezyka-komunikacji/ 
Poziom: senior
Minimalny staż pracy: 2 - 5 lat
Poziom: senior
Minimalny staż pracy: 2 - 5 lat
Czekamy na Wasze zgłoszenia do 4.10.2023 r.
Decyzję o zatrudnieniu podejmiemy do końca października.
Jeśli jesteś zainteresowany, wyślij swoje CV z aktualną klauzulą danych osobowych na adres: praca@symetria.pl
Jeśli chcesz poznać nas trochę lepiej, zapraszamy na naszą stronę internetową https://symetria.pl/