Ta oferta pracy nie jest już aktualna!
E-commerce UI Designer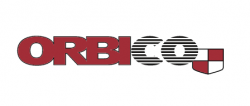 Opis oferty pracy
About the job
Orbico Group is No. 1 distributor in Europe, which was founded in 1987. We have a powerful international distribution and logistics network in 20 European countries with more than 2 bn € revenue and we employ more than 8.000 people. We are organized into three divisions: FMCG, Beauty and Tourism and we distribute a large number of globally known brands. Winning in our business demands high flexibility and investing in people's development. Orbico way is to do it with the whole heart and with full dedication.
Currently Orbico is looking for:
Ecommerce UI Designer
Job purpose:
Responsible for the conceptualization, creation and execution of digital creative assets for Orbico eB2B e-commerce platform and for other digital projects within Orbico Group. Creation of high-fidelity mockups, UI components and other visual materials. Responsible for Design System maintenance and development. Responsible for overall Orbico UI consistency across markets – ensuring that regional assets are properly localized and that local assets are created in line with Orbico brand book.
Organizational set up:
International role – Employed in Orbico Group Digital Team and working most of all with all Orbico markets which will receive eB2B platform. Based in Warsaw.
Key job duties
Take full ownership of all visual design stages with supporting role of internal and external designers for scalability
Full ownership, maintenance and constant development of existing Orbico eB2B platform design system (Figma+Zeroheight)
Conceptualize, create and execute digital creative assets for Orbico eB2B platform and if needed adaptation for market specific needs
o Digital creative assets will include most of all – website components including category, content, SRP (search result pages / product listing pages), product pages, content modules and features, action modules, banners, icons, interactions as well as landing pages and templates for the markets – for all available resolutions and devices
o Online visual identity of Orbico as multinational, omnichannel distributor
o Digital creative assets might also include in the future – email marketing templates, online and social media campaigns – with aim to be consistent along all customer touchpoints
Closely cooperate with UX designers, front end developers, emerchandiser and product owners on optimization of website from commercial and customer experience perspective
Works with markets to maintain overall UI consistency across the region – ensuring that regional assets are properly localized and that local assets are created in line with Orbico brand book. Cooperating with internal and external designers in the local markets, providing guidance where appropriate.
Responsible for visual impact of assets on online sales performance. Performs A/B testing, ensures constant optimization of assets, contribute to product roadmap with input regarding product design changes
Present and defend new designs and concepts changes to key stakeholders within group as part of knowledge sharing and competence building process
Be ambassador of design guidelines, best practices and standardization within all countries and roles of Digital in Orbico Group
Requirements
At least 3 years of commercial user interface design and ecommerce experience (preferably within B2B, FMCG, multi-category or marketplace sectors) – portfolio demonstrating skills as one of key deciding factors
Relevant experience with usability, content creation strategy, information architecture, interaction design
Experience in designing RWD and mobile applications. Strong knowledge of front-end web development standards and page performance optimization techniques
Proficiency in Figma, Photoshop, InDesign or other visual design tools
Experience with and ability to design for multi-variant and multilingual websites connected to content management systems
Working knowledge of HTML/CSS/JavaScript
Being up to date with latest design and UI trends, techniques and technologies
Ability to state reasons behind design proposition and to explain problems, challenges and constraints which the digital creative assets will be answer to
Good verbal and written communication skills in English
Poziom: junior, mid/regular, senior
Minimalny staż pracy: 1-2 lata
Poziom: junior, mid/regular, senior
Minimalny staż pracy: 1-2 lata