Ta oferta pracy nie jest już aktualna!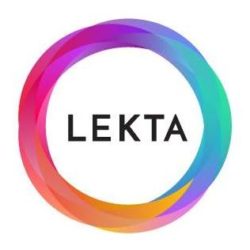 Opis oferty pracy
Are you interested in Artificial Intelligence and Linguistics? Do you want to help shape the future of human-machine interaction? Great!
We're looking for a Dialogue Designer to join our team at Lekta AI, where we're developing an advanced, NLP-based conversational AI framework with the potential to revolutionize B2C (Business-to-client) communication.
As a Dialogue Designer, you will:
design user flows and interaction patterns for conversational agents used by our customers and in our own products
write engaging and natural copy that's at heart of conversational user interfaces
explore, analyze and interpret the way people communicate using spoken and written language
develop and maintain the tone of voice and narrative adjusted to needs of different products
drive the creation of new interaction patterns and small touches that will take the user experience up to the next level
collaborate with a talented team of engineers, designers and researchers
evaluate the quality of your solutions and look for ways to improve them
iterate, iterate, iterate
You're the right person for this position if you have:
talent for writing engaging and natural copy
outstanding grasp of English and Polish spelling, grammar and punctuation
ability to think creatively and an open mind
attention to details and strive for excellence
good feeling for the way people communicate and use technology
analytical mindset and critical thinking skills
ability to process and react to feedback from multiple sources
We'd be delighted if you also had:
good understanding of user experience design and research
passion for new technologies and innovation
experience working in an IT environment
We offer:
good salary plus additional benefits (private health insurance & Multisport card)
flexible working hours
all the equipment and software you need to do your job well
amazing people to work with and learn from
Do you want to join a team creating products that are the future of not only human-human but also human-machine communication? Do you want to be a part of something really big? Send your CV to olga.romejko@itelo.pl.