Ta oferta pracy nie jest już aktualna!
CX Product Designer, Conversion Optimization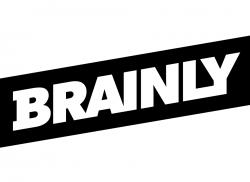 Opis oferty pracy
As a Product Designer, you will be responsible for delivering customer-centric A/B test designs for our mobile application and web platforms with the goal of improving revenue generating actions. In this role, you will utilize data-driven creativity to determine the elements or components to be tested to meet our test objectives, as well as influence the development of written test plans.
In Brainly we are working on some of the most complex technical challenges in the ed-tech space and creating the product for over 200 million students around the world. We focus on building the infrastructure and features that enable Brainly users to ask and answer millions of questions every day.
WHAT WILL YOU NEED TO BE SUCCESSFUL IN THIS ROLE?
Experience

Required

Experience Level: Mid/Senior
3+ years of experience in a leading individual contributor role in growth or marketing combined with designing omni channel user experiences across different platforms
Deep understanding of product growth principles and research methodologies
Strong use of analytics, user research, and business cases to inform design decisions and improve products
Performance-focused design experience that shows an ability to hit key performance metrics (e.g. sign-up rate, conversion rate, revenue per visitor)
Strong experience with sketching and prototyping as a means to explore and convey design solutions
Proven ability to successfully deliver projects and initiatives in terms of co-defining, planning, scheduling and executing
Practice in following the industry trends and adoption of the best-practices

Preferred

Experience in working for e-commerce, SaaS or digital marketing agency
Experience in collaborating with Scrum Team
Attributes

Required:

Results oriented
High level of creativity and problem-solving skills
Thrives in ambiguity and understands the big picture
Great communication skills
Excellent self-organization skills
Data-driven and has no problem getting into the details. You balance data with experience and intuition to craft and present insights
A sense for user experience (user-tests, customer journey, personas) and interaction design
Strong personal ownership and ability to set and meet high professional standards
Ability to translate complex requirements into an actionable backlog

Preferred:

Willingness to participate in user research
Ability to share knowledge through workshops and presentations
Skills and systems

Excellent UX skills
Knowledge about sales principles
Expertise in the development of design, prototyping and motion
Expert knowledge in various growth tools and solutions
Strong knowledge of qualitative and quantitative methodologies for user research, and A/B testing frameworks and tools
Experience in conversion rate optimization and designing interfaces for user growth
Experience in Figma is a plus

Preferred:

Experience in conversion rate optimisation and designing interfaces for sales projects
Experience in Adobe After Effect
Experience in Design Systems
ADDITIONAL DETAILS
Some of our benefits (slightly varies depending on the location):
Flexible working hours
Personal development budget 800$ per year +  unlimited time off policy for participation in conferences and workshops and access to an online learning platform with courses from Udemy, Harvard Manage Mentor and many others
Fully paid private health care packages for you and your family (dental care included) provided by Luxmed
Fully paid life insurance provided by Warta
Multisport Plus card
Access to the Mental health Helpline – providing virtual support of external psychologists, psychotherapists, and coaches
AskHenry services – personal concierge services to help you to settle your everyday matters (like Ikea shopping or shoemaker visit)
Possibility to join one of our Employee Resource Groups and initiatives (Inclusion Council, Ladies at Brainly, Brainly Cares)
If needed, additional budget for work remote work accessories
WHAT IS BRAINLY?
Brainly is the online learning platform where over 350 million students and parents go from questioning to understanding. With their smartphones, users can snap a photo to instantly solve any problem or homework question and be matched with a Brainly product such as Community Q&A, Brainly Tutor, Math Solver or Textbook Detective.
Brainly is built to provide students, parents, experts, and teachers with a collaborative platform and tools needed to succeed in any educational environment. Based in Kraków, Poland, with U.S. headquarters in New York City, Brainly apps and websites are visited by users from over 35 countries.
Backed by Prosus, Point Nine Capital, General Catalyst, Runa Capital, Learn Capital and Kulczyk Investments. Learn more about Brainly at www.brainly.com.
WHAT WILL YOU DO?
Work closely with the CRO team, Copywriters, Product teams and Design CoE to bring designs to life from concept to execution.
You'll consider existing insights, technical constraints, business needs, and specific market demands to produce data-informed solutions for target audiences.
Deliver conversion-centered designs that improve business performance while maintaining brand consistency.
Rapidly produce multiple concepts and prototypes, understanding when deeper exploration is warranted and when it is best to change paths and try another approach.
Iterate and optimize designs based on insights and learnings from test results.
Continually review the market, trends and new technologies to ensure we remain ahead of the competition in CRO solutions.
Work with the core team and cross-functional teams to standardize business processes and workflows.
Manage and maintain the CRO creative asset library
Poziom: mid/regular, senior
Minimalny staż pracy: 2 - 5 lat
Poziom: mid/regular, senior
Minimalny staż pracy: 2 - 5 lat