Ta oferta pracy nie jest już aktualna!
Customer Success Manager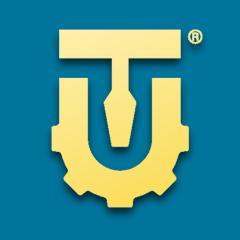 Opis oferty pracy
Usabilitytools team looks for:
Customer Success Manager
The Customer Success Manager (CSM) is responsible for driving customer growth, adoption and success with UsabilityTools. This individual must be comfortable consulting with a variety of enterprise customers from a range of industries. The CSM should be able to articulate the value of UsabilityTools to inspire and encourage customer adoption and expansion. He/she will build and maintain strong relationships with multiple roles within their assigned customers, including senior executives. As a trusted advisor, the Customer Success Manager determines how UsabilityTools can be effectively applied to achieve a company's strategic business objectives. This individual should possess strong expertise in enterprise and cloud software deployment, organizational processes, and account management. The CSM will also work closely with the Sales organization to support value-focused conversation, both during the sales and renewal cycles. He/she will also maintain working relationships with other customer-facing personnel in Support and Marketing. There will also be a strong emphasis on cross-functional projects with the Product and Engineering teams regarding customer communications, feedback and product releases.
Responsibilities:
Develop a trusted advisor relationship with our customer's project managers and executive sponsors.
Understand and assess our customer's business objectives to ensure deployment and adoption activities are aligned to a compelling vision and strategy for Fuze.
Advise and oversee customer growth, training and development of best practices to continually drive business value and return on the customer's investment. Engage with customer stakeholders to define and measure the value of Fuze. Deliver regular summaries of the overall 'health' of the engagement.
Maintain high levels of customer satisfaction that lead to account referenceability, advocacy & loyalty.
Act as a liaison between the customer, Product, and Engineering to represent, and think critically about, the 'voice of the customer' in the strategic direction and design of product design and releases.
Collaborate with Sales teams to drive opportunities for expansion and renewals within existing customers.
Work closely with internal resources on escalation and resolution processes for critical customer issues.
Desired Skills and Experience:
3+ years relevant work experience in customer-facing SaaS account management or strategy consulting
Self-motivated, proactive team player with innovative ideas to inspire client loyalty and adoption
Strong interpersonal skills and experience initiating and building strong relationships, especially with senior executives
Confident, consultative approach for managing large, complex project implementations
Excellent individual and group presentation, written, and oral communication skills in English.
Strong organizaional and time management skills with the ability to manage multiple projects simultaneously
BA/BS degree
Interested in the job position? Send your CV to careers(at)usabilitytools(dot)com. – See more at: http://blog.usabilitytools.com/hiring/#sthash.id64BoIx.dpuf
Interested in the job position? Send your CV to careers(at)usabilitytools(dot)com. - See more at: http://blog.usabilitytools.com/hiring/#sthash.id64BoIx.dpuf
Remember to include: "I consent to the processing of my personal data by Cogision Sp. z oo for the needs of the recruitment process in accordance with the provisions of the Act of 29.08.1997 on the Protection of Personal Data (Journal of Laws of 2002 No. 101, item. 926, pos. amended). I acknowledge that I have the right to inspect the contents of my data and correct them."