Ta oferta pracy nie jest już aktualna!
Copywriter SEO – zdalnie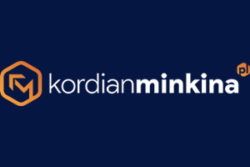 Opis oferty pracy
Copywriter SEO to specjalista od tworzenia treści internetowych, który działa na rzecz optymalizacji stron pod kątem wyszukiwarek internetowych. Zakres obowiązków tego zawodu obejmuje m.in. tworzenie angażujących opisów produktów, tekstów na stronach internetowych i landing pages. Copywriter SEO musi także posiadać wiedzę na temat algorytmów wyszukiwarek oraz dostosowywać swoje działania do bieżących trendów i wymogów SEO. Inne zadania, jakie realizuje copywriter SEO to prowadzenie bloga firmowego, tworzenie artykułów promocyjnych oraz redagowanie treści reklamowych. Ważnym elementem pracy copywritera SEO jest także korzystanie z narzędzi do analizowania słów kluczowych oraz monitorowanie skuteczności prowadzonych działań w zakresie optymalizacji stron internetowych. Odpowiednie wykształcenie, dobra umiejętność pisania i znajomość języków obcych to podstawowe wymagania stawiane przyszłym copywriterom SEO.
Poziom: junior
Minimalny staż pracy: bez doświadczenia
Poziom: junior
Minimalny staż pracy: bez doświadczenia
Cv proszę wysyłać na adres mailowy: cv@kordianminkina.pl