Ta oferta pracy nie jest już aktualna!
Autonomous UX/UI/Product Designer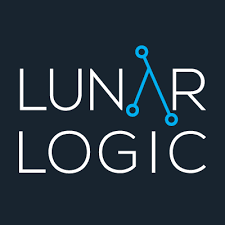 Opis oferty pracy
We're looking for
UX/UI/Product Designer
Last call
We are looking for a UX/UI/Product Designer who would be excited about developing the design in our software development studio.
You are a perfect match if you consider yourself an independent, responsible person who is able to set goals on your own and guide clients through the discovery and design phases. It's not that you are alone with everything. There are people available and ready to support, like business developers, devs, testers, and office manager. Together, we create the whole thing.
We are an organization of around 30 people focused on delivering quality design and digital product development. Our organizational culture is unique. There are not many places where you can find more transparency and autonomy.
Clients come to us with an idea for a product, and we listen and learn. Next, we do research, a discovery work and propose the best next steps. If it does make sense, we build an MVP and verify our hypotheses. We aim to develop an honest partnership with clients and offer solutions that will bring them the most value.
The office is a vital part of our culture. That is why we aim to work more from the office than remotely.
What we can offer you:
Salary in the range of B2B: 10 000 – 16 000 zł net or UoP: 8 300 – 13 300 zł gross, you choose.
Autonomy, transparency, and independence — initially, a single-person role.
Opportunity to shape and develop design/UX/UI/product roles at Lunar.
Flexible hours and a possibility to work part-time. Generally, we aim to work between 10 AM and 4 PM CEST to be easily approachable for everyone, but if you communicate your needs, most likely, there will be a way.
Stability. Our goal is to grow slowly. We are not about rapid scaling up and deadlines. We appreciate the work-life balance and honest and reliable support to our clients and colleagues.
Your desk at our office, with every piece of the equipment you need.
A supportive and friendly atmosphere. Sometimes we stay after work to chat, have a drink, and chill.
Medical insurance package.
Our office has a kitchen, coffee machine, fridge, and bathrooms. Basically, it is a huge flat.
Monday lunches. We order food and eat with folks. Lunar covers it.
Your responsibilities:
Work closely with the client: Gather the client's needs. Identify next steps. Provide and collect feedback.
Collaborate with developers.
Lead discovery workshops with clients.
Shape your role. Set the direction and goals.
Participate in sales calls and show the value of good design.
Take care of and further develop Lunar's brand identity.
Create quality graphic assets.
We are looking for:
At least 2-3 years of experience in UX/UI/Product Design. It should be enough for you to feel confident while working without a more experienced person in the same domain.
Ability to establish and maintain an honest relationship with clients. Your job will be to ask questions that deepen your understanding of the client's problem and guide them throughout the product design process.
UX and UI Design skills. Creating wireframes, prototyping, and creating polished, high-quality designs.
Ability to transfer knowledge gathered during a discovery workshop to the next phases of the design process.
Self-driven person. No " manager " will assign new tasks and ensure everything is done "as expected".
English on a level allowing smooth communication with English-speaking clients and teams. We communicate with our clients only in English.
Good to have:
Experience with Agile/Lean environment.
Experience in supporting the sales team during calls with potential clients.
Experience in basic user research activities.
Poziom: mid/regular
Minimalny staż pracy: 2 - 5 lat
Poziom: mid/regular
Minimalny staż pracy: 2 - 5 lat
Recruitment process:
Application. We need basic information about you and your portfolio — stuff you are proud of and would like to share.
10-15 minutes online call with Miko.
40 min conversation with Pawel.
Happy Hours: day in the office with activities.
Decision.