This job listing has expired and may no longer be relevant!
Account Manager w dziale UX/UI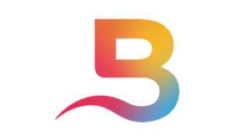 Opis oferty pracy
Poszukujemy doświadczonego Account Managera, który potrafi koordynować wewnętrzne działania dbając o rentowność projektów oraz utrzymywanie relacji z naszymi klientami.
Dlaczego warto zostać Bizonem?
Zostaniesz częścią zespołu Flying Bisons, który jest jedną z najszybciej rozwijających się firm w branży Digital Consulting. Naszą misją jest współtworzenie wartościowych i innowacyjnych produktów, z których codziennie korzystają setki tysięcy ludzi.

Jako Bizon będziesz miał realny wpływ na sukces strategicznych produktów największych światowych marek, takich jak IKEA, Mercedes-AMG, KFC, HEBE, Empik, Domino's Pizza, Getin Bank, NC+, Nationale Nederlanden, PwC oraz startupów takich jak Going, Muscat, Vaiot i Hoard.

Będziesz pracować z interdyscyplinarnym zespołem ambitnych i utalentowanych specjalistów. Wspólnie będziemy mogli wykorzystać nasze doświadczenie, wsparte danymi jakościowymi i ilościowymi, aby podejmować właściwe decyzje projektowe, realizować cele biznesowe naszych klientów i uczestniczyć w sukcesie produktu.

Będziesz częścią całego procesu projektowania i rozwoju produktu, który obejmuje również ciągłe doskonalenie produktu jeszcze długo po jego wydaniu:
– Discovery
– Strategy
– Concept & Validation
– Design (UX/UI)
– Development
– Optimization (włączając testy A/B)
Będziesz pracować w klimatycznym biurze w samym centrum Warszawy (Bracka 18)

Zrelaksujesz się grając w FIFA, bilard i ping-pong z innymi fajnymi Bizonami!
Szukamy Account Managera, który:
Ma doświadczenie przy realizacji projektów UX/UI

Potrafi nawiązywać długofalowe relacje z klientami

Zna język angielski na poziomie komunikatywnym
Do Twoich zadań będzie należało:
Kompleksowe obsługiwanie naszych kluczowych klientów

Przełożenie potrzeb klientów na propozycję rozwiązań

Tworzenie harmonogramów oraz inicjowanie projektów

Koordynowanie pracy zespołu wraz z Project Managerem

Sporządzanie raportów oraz rozliczanie projektów
Poznajmy się!
Napisz do nas, a chętnie umówimy się na kawę, udzielimy więcej szczegółów i opowiemy o naszych planach na przyszłość.
Firma

Flying Bisons

Nowe oferty dla UX co tydzień!

Popularne oferty